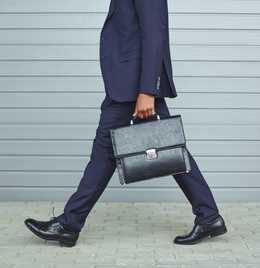 On the Move
Openings, closings, hirings and retirings in our region, and more.
Virtua Health welcomes Chun (Dan) Choi, MD, as vice president of clinical operations for its cardiovascular service line. Dr. Choi will provide oversight for the Virtua Medical Group's medical and surgical cardiovascular practices, as well as will oversee the clinical aspect of the cardiovascular service line for Virtua Health. A cardiothoracic and transplant surgeon, Dr. Choi was previously the surgical director of the mechanical circulatory support program and associate program director of the cardiothoracic surgery residency program at Johns Hopkins University School of Medicine.
PCH Technologies recently announced a promotion within and an addition to the company. Hannah Dumas will now serve as marketing coordinator after serving as the company's marketing assistance since she was hired last year. Additionally, Alexis D'Amico joined the PCH team last month as its newest client relationship manager.
Berkshire Hathaway HomeServices Fox & Roach Realtors in Mullica Hill has welcomed Noreen Palcko as a sales associate. Palcko, who is also an elementary school teacher, is a member of Gloucester and Salem Counties' board of realtors. She resides in Sewell with her family.
Amanda Stone is the new director of government affairs for the New Jersey Restaurant & Hospitality Association (NJRHA). In this position, she will work directly with NJRHA's president/CEO Dana Lancellotti to advocate for policies that support and protect the needs of New Jersey's hospitality industry sectors. Stone brings a strong background working with local, county and state government and legislators, as she has spent the majority of her career in public service.
Earlier this month, Jefferson Health – New Jersey announced that it appointed Dr. David May as vice president and chief quality and safety officer for the system's three acute care hospitals and numerous outpatient facilities. At the Cherry Hill-based system, May will oversee quality, patient safety, infection control, clinical risk management, patient experience and outcomes, and Jefferson's leading enterprise safety management system, OnPoint. He joins Jefferson from Shore Medical Center, where he served as chief of general surgery since 2018 and as chair of its Hospital Quality & Safety Committee since 2014.
In mid-November, Horizon Blue Cross Blue Shield of New Jersey president and CEO Gary D. St. Hilaire announced that Jennifer Velez and Ulises Diaz have been appointed to the company's senior leadership team, effective Jan. 3, 2022. Velez, who has held several senior healthcare leadership positions in New Jersey's public and private sector, will become senior vice president and general counsel, succeeding Linda Willett, who is retiring from Horizon at the end of 2021. Diaz, who first joined the Horizon 2016, has been promoted to senior vice president of government affairs.
Effective earlier this month, Stewart Lindsay became Campbell Soup Company's vice president, corporate responsibility and sustainability. He joins Campbell from The Nature Conservancy and will be responsible for the company's corporate responsibility and sustainability strategy and programs. Lindsay will lead teams responsible for environmental sustainability and sustainable agriculture, working closely with others across the company to help Campbell achieve its goals.
Duly Noted
Kathy Devine, DrNP, NEA-BC, senior vice president and chief nursing officer at Cooper University Health Care, has received the 2021 Nurse Executive Award from The Organization of Nurse Leaders of New Jersey. This award, presented earlier this month, recognizes Dr. Devine's exceptional leadership, guidance and service to both the nursing profession and the Cooper University Health Care system.
Charny Karpousis Altieri & Donoian, P.A. partner Nicole Donoian-Pody has been appointed to the Women's Board of The Cooper Foundation. The board supports the goals and objectives of Cooper Hospital through volunteerism, fundraising and community outreach with a focus on those causes that support women and children.
Tyler Anthony has been promoted to president and CEO of Pepco Holdings, with leadership responsibility for advancing the business initiatives transforming the future of energy delivery and service for Atlantic City Electric, Delmarva Power and Pepco customers and their communities. Anthony has served as Pepco Holdings' COO since 2016 and brings more than 30 years of energy industry experience to his new role, including past leadership roles with sister company ComEd and parent company Exelon. Previous president and CEO Dave Velazquez will assume the role of Exelon's executive vice president, utility operations.
New Road Construction Management of Cherry Hill recently announced that Bruce Farrell, who joined the company in 2017, has been promoted to project executive. Farrell has more than 35 years' experience in the construction and development industry, particularly as a construction project manager, general contractor, development and redevelopment manager, estimator and designer. Hi most recent achievement is completing Rowan University's Discovery Hall, a $46.7 million four-story academic building.
The board of directors of the Boys & Girls Clubs of Gloucester County recently welcomed Joe Brigandi to its board of directors. He is a former Gloucester County freeholder and Glassboro council member who was instrumental in starting the Boys & Girls Clubs of Gloucester County Glassboro Club Center. Brigandi is a graduate of Rutgers University with degrees in business administration, municipal finance administration and principles of public purchasing.