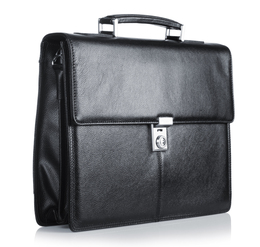 Biz in Brief
Business news from around South Jersey.
The Cannabis Regulatory Commission recently approved licenses for 30 new medical marijuana dispensaries across the state. The licensees were part of the 2019 medicinal cannabis applications that were previously held up due to a court-ordered stay. "The intent in 2019 had been to award 15 dispensaries but based on our assessment of patients' access to medicine in the New Jersey market—considering price and location—we believe that would be inadequate," said commission executive director Jeff Brown. "The number of registered patients go up every month and we are charged by the statute to meet that need."
U.S. Sens. Bob Menendez and Cory Booker along with U.S. Rep Donald Norcross recently announced that $1,010,800 in federal funding will be used to support operations at the Balzano Martine Terminal at the Port of Camden. In other Camden news, the city's bond rating was upgraded to A-, its highest rating in 40 years, by Standard and Poor's Rating Services.
Online retail giant Amazon is planning to open another brick-and-mortar 4-star store at the Cherry Hill Mall. Although an exact date has yet to be announced, the store is set to open in the first half of 2022 and is currently listed as "coming soon" on the mall's website. Amazon's 4-star stores carry a selection of the company's most popular and best-rated items, with everything in stock being either an Amazon top-seller or rated at least four stars by shoppers. It will be Amazon's third New Jersey store, and first in South Jersey.
Public Service Electric & Gas is seeking approval to build a substation on a wooded tract off Evesham Road. The project, with an estimated cost of $39 million, is intended to relieve a "significant overload" at an existing substation in Marlton, according to PSE&G. The planned substation would occupy about four acres of an 11-acre tract, according to a proposal before Cherry Hill's zoning board. The 230/13kV substation also is expected to "improve local electric reliability and prevent possible supply interrpution," according to PSE&G's application.
A $4 million upgrade for Diggerland USA in West Berlin will add new attractions to its outdoor waterpark, The Water Main, with a grand opening target of May 21, 2022. The addition of a wave pool will double Diggerland's pool capacity, while misting stations and water-play elements will span the attraction's entrance. The expansion also includes a 24-foot-long crossing activity pool, an obstacle course and more poolside cabanas. A 2023 expansion to The Water Main will add a 52-foot slide tower with three unique slides.
Last month, executives at the Port of Salem said a $9 million federal grant will be used to expand the terminal's vessel capacity and rail connectivity. State officials are planning to build the New Jersey Wind Port 11 miles south of the port, where the components of offshore wind projects would be assembled and shipped to sites along the East Coast. The nearby Paulsboro Marine Terminal in Gloucester County would play host to a manufacturing facility for the monopiles used in wind turbines. The goal is to build out New Jersey's nascent offshore wind sector so the state would have the capacity to generate 7.5 gigawatts of electricity by 2035.
The first two KC-46 Pegasus aircraft arrived at Joint Base McGuire-Dix-Lakehurst last month, making it the U.S. military's first joint base to operate the new tanker. The aircrafts' delivery also marked the 49th and 50th KC-46 to be delivered to the Air Force. McGuire-Dix-Lakehurst is expected to receive 15 more KC-46s in fiscal 2022, and another nine in fiscal 2023.
The Lloyd D. Levenson Institute of Gaming, Hospitality and Tourism at the Stockton University School of Business is partnering with the New Jersey Tourism Industry Association to offer a new online certificate program designed for employees looking to advance in the industry. The new Certified Tourism Industry Professional program is scheduled to launch in January and includes four core courses and a series of electives, all available online so participants can work at their own pace.
An endowment created by Rowan University alumni Jean and Ric Edelman has begun supporting the academic careers and professional development of high-achieving students in the Ric Edelman College of Communication & Creative Arts with this year's inaugural selection of Edelman Scholarship recipients. The funding was created by a $10 million gift from the Edelmans in 2019 to benefit students in perpetuity in the College of Communication & Creative Arts, which is the Glassboro school's single largest endowment dedicated solely to scholarships.
Jose Lozano will be stepping down as president and CEO of Choose New Jersey at the end of 2021. Lozano, who has been with the economic development organization since 2018, will join Hackensack Meridian Health as its new senior vice president, strategic partnerships and business opportunities.
Gov. Phil Murphy recently signed legislation into law that expands child care tax credits for families earning up to $150,000. In a statement released following Murphy's approval, he said "this legislation will help ensure affordable access to child care, a critical part of getting hardworking New Jerseyans back into the workforce and reversing the 'she-cession' caused by the pandemic."