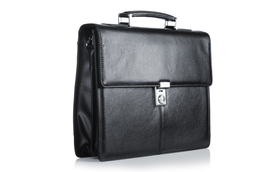 Biz in Brief
Business news from around South Jersey.
An additional $10 million in funding, provided through the American Rescue Plan, is being made available to New Jersey restaurants and community nonprofit organizations through Phase 3 of the New Jersey Economic Development Authority's Sustain & Serve NJ program.
Stockton University formally dedicated both the Atlantic City Academic Center and Health Sciences building on the school's main campus in Galloway in the name of John F. Scarpa. Scarpa, who pledged $8 million to the university in 2019, also received an honorary doctor of public service degree.
Rowan University established the first Center for Neurodiversity in New Jersey—an expansion of services for neurodiverse students, which university officials say demonstrates Rowan's commitment has to greater access and inclusion on its Glassboro campus. The center, temporarily housed in Laurel Hall, will expand support and academic services to a wide range of students, often high-functioning, high-achieving individuals whose brains operate normally, though somewhat differently than what is considered "neurotypical."
Netflix confirmed last month that it wants to move into a 298-acre space in Monmouth County's abandoned Oceanport and Eatontown U.S. Army base, which would be converted into a massive, state-of-the-art TV/movie production studio. The streaming giant has placed a bid on what's locally referred to as the "Mega Parcel," which remains open until Jan. 12, 2022.
Mantua Township recently welcomed CubeSmart Self Storage to town with a Nov. 1 ribbon-cutting ceremony. The new storage option is located at 222 Bridgeton Pike.
A South Jersey company has won both local and county approval to develop a 250,000-square-foot facility at 551 South Egg Harbor Road in Winslow to grow recreational and medical marijuana. RGC 2 LLC, owned by James DiNatale, received unanimous approval for the plan from the Camden County Planning Board and was among the first recreational cannabis businesses to get local approvals in South Jersey since municipalities this summer decided whether to permit them.
NJ Transit will spend almost $20 million to upgrade its South Jersey services, including a contract to advance a planned replacement of the Walter Rand Transportation Center. The agency's board has approved $9.4 million to put its first all-electric buses on local highways. Those eight vehicles will operate from the Newton Avenue bus garage in Camden, where a $3.2 million project is currently adding charging stations and related infrastructure improvements. Additionally, a prototype electric bus is scheduled to arrive by mid-2022, with the remaining buses to arrive in the year's fourth quarter.
Last month, Gloucester County Commissioner Heather Simmons received a tour of the newly renovated AM Botte Mechanical facility in Sewell, and presented a certificate to a few members of its leadership team. The new heating and air conditioning contractor recently celebrated its grand opening.
Grain-free frozen meal company the Real Good Foods Co. made its market debut last month on the Nasdaq Global Market under the ticker symbol "RGF." Founded in 2016, the Cherry Hill-based company touted its products' wide appeal and nutritional qualities in its filing with the U.S. Securities and Exchange Commission about its plans to raise $86.25 million in its initial public offering. The company, which applied to list its Class A common stock, generated nearly $39 million in sales in 2020, and $35.5 million in the first six months of 2021, according to the filing.
Global print and packaging specialist Contemporary Graphic Solutions (GCS) is investing more than $4 million in a major solar energy project at its primary manufacturing facility in Camden, which is expected to provide 2.2 million kilowatt-hours of clean energy per year. The new solar panels will both cover the entire facility and put new canopies over 90% of the parking lots, according to GCS officials. Over 25 years, the system is expected to generate approximately 52.6 million kilowatt-hours of electricity and provide at least 60% of the facility's electricity needs.
AT&T recently announced it's expanding its FirstNet public safety network in Camden and Salem counties with new cell sites supporting the dedicated mobile broadband product for the country's first responders. A new site in Voorhees will improve coverage and capacity along Haddonfield-Berlin Road and Egg Harbor Road, as well as along United States Avenue; and a new site in Aldine will improve coverage and capacity along East Main Street and Alloway-Woodstown Road.
Capehart Scatchard's Diversity & Inclusion Committee partnered with the Burlington County Bar Association to collect monetary donations, gift cards, costumes, treats and pumpkins to ensure children receiving services from Providence House Domestic Violence Services enjoyed a proper Halloween. Additionally, 30 volunteers from the firma and the bar association volunteered their time to paint a gazebo, plant flowers and clean the kitchen and playroom at a safe house run by the Westampton organization.
American Heritage Credit Union has announced that it has completed its merger with the $80 million asset Viriva Community Credit Union.