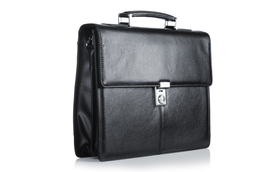 Biz in Brief
Business news from around South Jersey.
OceanFirst foundation celebrated their 25th anniversary in September. Executive directors of many non-profit organizations were invited to celebrate the milestone. OceanFirst was the first bank in the country to create a foundation as part of their mutual to stock conversion; since then many other banks have followed their model.
On September 29, Joined by the Board of Public Utilities Commissioners and Mayor Wardlow of Lawnside Borough, New Jersey American Water began groundbreaking on its new Lawnside Operations Center at the intersection of Walter Gaines Blvd & East Oak Avenue.
The New Jersey Department of Community Affairs (DCA) announced late September that it has reached the milestone of disbursing more than $300 million in federal Emergency Rental Assistance Program (ERAP) funds throughout the state.
After an unprecedented amount of projects took place the past year, The New Jersey Motion Picture and Television Commission announced that overall in-state production spending from filmmaking will exceed half a billion dollars in 2021.
ARCA Recycling, Inc. signed a new multi-year contract to provide appliance recycling services as a part of utility efficiency programs. Recently, ARCA opened a new appliance recycling center in Pennsauken, New Jersey. The center will process appliances collected through new programs with multiple electric utilities in the state.
On September 27, NJ TRANSIT unveiled its first solar powered bus shelter, which is part of NJ TRANSIT's sustainability goals laid out in its 10-Year Strategic Plan. The solar panels on the roof of the shelter harness the power of the sun to recharge a battery which operates the shelter's lights at night and adds a new customer convenience in USB charging ports.