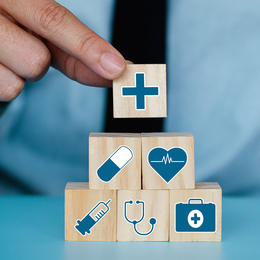 Healthcare Roundup
Health care news in our region - October
Cooper University Health Care has been designated an Aetna Institute of Quality Cardiac Care Facility for comprehensive heart and vascular treatment. Aetna recognizes hospitals and facilities in its network that offer specialized clinical services for certain health conditions. Facilities are selected for consistently delivering evidence-based, safe care.
Earlier this month Virtua Health officially opened its new Midwifery Birth & Wellness Center—the only freestanding birth center in South Jersey. Located adjacent to Virtua Voorhees Hospital, the center offers physiologic labor and birth as an option for women who are at low risk for pregnancy complications.
Inspira Medical Center Mullica Hill, part of Inspira Health, has received the American Heart Association's Gold Get with the Guidelines-Resuscitation Quality Achievement Award. The award recognizes Inspira for its commitment to treating in-hospital cardiac arrest, which ultimately helps improve patient survival rates, as well as for meeting specific measures in treating adult patients who go into cardiac arrest at the hospital.
As two area health systems have partnered to bring South Jersey the Penn Medicine |Virtua Health Proton Therapy Center next year, some exciting news was recently announced. The centerpiece of the new facility will be a piece of cutting-edge equipment known as a cyclotron, which was recently delivered from Europe. The medical device is a 10-foot wide, drum-shaped machine that weighs as much as four city buses. It will cool to minus-452 degrees and will accelerate sub-atomic, cancer-killing particles to about 450 million miles per hour.
Jefferson Washington Township Hospital recently celebrated its new seven-story addition that includes the 240,000-square-foot Silvestri Tower's private rooms where patients can control their rooms' temperature, lighting and window shades with remote controls. The tower marks the conclusion of an overall $222 million construction project that also included a new eight-level, enclosed parking facility that opened in 2019.