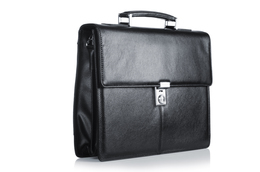 Biz in Brief
Business news from around South Jersey.
Subaru of America is making its presence in Camden felt thanks to its partnership with AdoptAClassroom.org and its Subaru Loves Learning initiative. The automaker will provide school supplies for all kindergarten through fifth-grade classrooms in the Camden City School District. The donation will impact nearly 3,300 students and 150 classrooms across the district's eight schools.
The New Jersey Board of Public Utilities (BPU) gave approval to Atlantic City Electric to build a Smart Energy Network across its entire service area in South Jersey. The new network will include upgrades to the local energy grid and the installation of smart meters to enhance local energy grid reliability and improve upon customer service.
Camden County College and Wilmington University are finalizing a new partnership called the Smart Transfer Enrollment Program with guaranteed transfer and dual admissions for Camden County College students who intend to complete an associate degree and enroll in select online Wilmington University bachelor degree programs.
United Airlines is the first major airline to require all of its employees receive the COVID-19 vaccine. As an incentive, employees will receive an extra day's pay. The airline employs roughly 11,000 people in New Jersey alone.
As part of its commitment to a 100% zero-emission bus fleet, NJ Transit has released a Request for Proposal (RFP) for firms to develop innovations and best practices for a transition to a world-class bus system. The goals of the Zero-Emission Bus System Design and Investment Planning Study is to develop the roadmap for NJ Transit to make targeted investments to modernize its bus rolling stock, infrastructure and technologies.
First Bank will be acquiring a pair of bank branches in Central Jersey from OceanFirst Bank. First Bank will acquire branches in both Flemington and Monroe, including $124 million in deposits and select loans totaling about $14 million.
In other banking news, Investors Bancorp announced that it has entered into a definitive agreement to be acquired by Citizens Financial Group, the parent company of Citizens Bank. The transaction is slated to close in the first or second quarter of next year.
Founders First CDC, a national nonprofit that empowers expansion in diverse founder-led, revenue-generating businesses, has announced its new Job Creators Grant to support underrepresented entrepreneurs in both Pennsylvania and New Jersey. Twenty local businesses, including those in Camden, Trenton and Newark, will each receive a portion of the $60,000 grant. The New Jersey Small Business Development Center is one of many support partners assisting with the program.
Despite a $31.4 million loss in the second quarter, Pennsylvania Real Estate Investment Trust (PREIT) CEO Joseph Coradino says the firm has reached an "inflection point" in its turnaround. The firm represents the Cherry Hill Mall, the Moorestown Mall and the Cumberland Mall. Despite the loss ($2.2 million more than this period last year), the company's total revenue was $74.1 million, up from $56.7 million in the second quarter last year.
Wyndham Hotels & Resorts has introduced "Women Own the Room," its new program designed to increase hotel ownership among women. The largest hotel franchising company in the world, Wyndham currently has 9,000 hotels spread across 95 countries.
As part of a nationwide effort, the AT&T Foundation announced it would be contributing over $40,000 to two organizations in Camden that assist teenagers with college and career preparation. A $25,750 contribution to Hopeworks will help support the Cohen Technology Center. Meanwhile, a $15,000 donation to the Rowan University Foundation will help support the Launch Pad at Camden program, which provides low-income students access to the internet and digital literacy training.
CVS Health says all of its employees nationwide will make at least $15 an hour starting next July. In New Jersey, the company has 674 pharmacy locations and nearly 10,000 employees.
Pennsauken's J&J Snack Foods Corp.'s sales increased by 51% from a year ago, company president Dan Fachner said while sharing third-quarter sales numbers.
As part of the Shuttered Venue Operator Grant program, the U.S. Small Business Administration has provided $122 million to 214 organizations across the state.