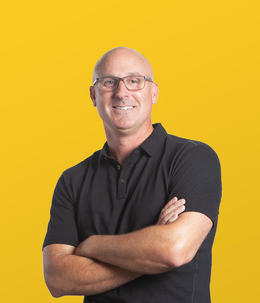 Unwinding From the Stress
Now that offices and business are open again, it is important to remember to take time for yourself this summer.
Now that folks are returning to the office and business is in full swing, it's important not to get lost in the daily grind. Finding time to decompress is important and those much-needed breaks can ease stress while also re energize you for what lies ahead. We asked these local business leaders about their most adventurous outing, the skill they dream about having and the perfect way to enjoy the summer in South Jersey.
Frank Plum
President
Workplace HCM
Jason Wolf
Managing Principal
Wolf Commercial Real Estate
Drew Polin
President
OpDecision
Jay Winkler
Chief Creative Officer
Idea Lab Digital
What's the most adventurous thing you've ever done?
FP: "The most adventurous thing that I have ever done was snorkeling off a reef in Key West. I know that it does not sound very dangerous or adventurous, however I have a fear of boats and
the two-mile ride out to the reef was an experience by itself, to say the least. It happened to be the last time I was out on a boat."
JW: "Hiking Snowmass (8,000 feet) in Aspen with only one bottle of water in hot weather. … I literally felt like Tom Hanks' character in the movie Cast Away."


DP: "Despite not doing well with heights I climbed up a 40-foot cliff on vacation at Hawaii. I did not look down once and by the time I got to the top I did not have a choice but to jump down. After 20 embarrassing minutes in conjunction with my brother rousing a crowd down below to cheer for me, I finally took the leap."
JW: "Once a year I travel to a tropical surf destination and on a trip to Maui I surfed a 10-plus foot swell at Honolua Bay. On that same trip my friend who lives there took us on a jungle hike and we jumped off several waterfalls that are closed to tourists."
What is a talent or skill that you wish you had?
FP: "To be either a graphic artist or animator. I love to tell stories and making them come to life would be a skill I wish I had."
JW: "Being able to play the piano like Billy Joel or Elton John."
DP: "To be able to play a musical instrument well."
JW: "Hmm, tough question. I suppose I wish I was multilingual. Speaking several languages could open more business opportunities and make travel an even richer experience."
Describe your perfect summer's day.
FP: "A perfect summer's day for me is waking up in Ocean City on vacation, getting my coffee then heading to either Galloway National, A.C. Country Club or Union League for a round of golf. Then I get home in time to meet the family at the beach and spend the day in the sun followed by a nice dinner in Margate at one of our favorite restaurants. If everyone is still up to it, we would go up to the boards for rides and ice cream."
JW: "Being down the Shore having fun with my family and friends."
DP: "Beach, book, cocktails, wife and dinner reservations. Of course, with the kids playing in the sand next to us."
JW: "Easy … my perfect summer's day is and has always been spending the Tuesday after Labor Day on the beach. I grew up in Lewes, Delaware and we always celebrated the end of the season with family and friends on the beach at Cape Henlopen State Park."
Click here to subscribe to the free digital editions of South Jersey Biz.