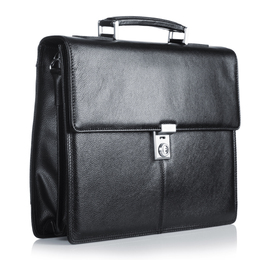 Biz in Brief
Business news from around South Jersey.
New Jersey's unemployment rate for the month of December fell to 7.6%.
Columbia Bank received a 5-star rating from Bauer Financial.
Five Guys recently opened at Hartford Corners in Delran.
Mount Laurel's township board approved a plan to build a Wawa off Route 38.
National Integrity Title Agency has acquired Philadelphia-based settlement firm Acro Settlement Co.
Jefferson Health Haddonfield Primary & Specialty Care opened its first medical practice focusing on LGBTQ patients earlier this month. They offer primary care, HIV/AIDS treatment and prevention services, services in infectious disease care, medically assisted treatment for opioid use disorders and transgender health services.
Integrity Physical Therapy and Wellness has joined JAG-ONE Physical Therapy to open four more facilities in South Jersey, including Northfield and Medford.
Jimmy's Cookies is planning to buy the bread brand Ecce Panis and the bakery operations in South River from Campbell Soup Co.
Pet Supplies Plus announced it will purchase previous Pet Valu locations in the state after they closed. The new Pet Supplies Plus stores will be a mix of corporate and franchise owned.
Frutta Bowls was bought by Saladworks' parent company to form a new company, WOWorks.
Starbucks recently opened at Cooper University Health Care, its sixth hospital location.
Virtua Health is offering monoclonal antibody treatment for COVID-19. The medication helps non-hospitalized, high-risk patients with mild to moderate COVID-19 symptoms.
Thirty-nine ShopRite stores in New Jersey have begun distributing coronavirus vaccines in their pharmacies. The first distribution phase is focusing on health care professionals, but they expect to expand to the public as more groups become eligible. These stores include:
Burlington County
-

ShopRite of Medford
-

ShopRite of Union Mill
Camden County

-
ShopRite of Berlin
Cumberland County
-
ShopRite of Millville
-
ShopRite of Upper Deerfield
Gloucester County
-
ShopRite of Chews Landing
-
ShopRite of Glassboro
-
ShopRite of Mullica Hill
Gov. Phil Murphy signed a $14 billion corporate tax incentive program for New Jersey to help attract businesses and keep them from leaving the state.
Teriyaki Madness opened its first New Jersey location in Marlton on Route 73.
Impact100 South Jersey will award one $100,000 core mission grant and two $50,000 general operating grants to nonprofit organizations that help Burlington, Camden, Gloucester or Cumberland counties.
A 20-year tax break was approved for a $100 million, year-round indoor water park that is going to be built next to the former Showboat Casino in Atlantic City.
Community Options, which provides housing and employment support for people with disabilities, opened its new location in Woodbury last month. This location has nine homes and supports 29 people in Atlantic, Camden, Cumberland and Gloucester counties.
Rowan University plans to expand its Chamberlain Student Center with a 30,000-square-foot addition to be completed by the end of 2022.
Uber now has electric vehicles in New Jersey. Uber riders can request electric or hybrid vehicles for $1 more per ride which is split between the driver and to fund a program to help more drivers change to electric vehicles.
Walters announced construction of a sustainable age and income restricted community in Marlton. It will have 68 units for people 55 and up with incomes below 60% of the area median.
The New Jersey Economic Development Authority approved NJ ZIP, a $15 million pilot program to fund 100 to 300 vouchers of up to $100,000 in an effort to bring more zero-emission medium and heavy-duty vehicles to Newark and Camden.
The Casino Investment Redevelopment Authority approved a $1.5 million grant to the Community FoodBank of New Jersey to continue the FeedAC program through 2021.
The U.S. Department of Energy is providing $116 million to Holtec International Inc. over a seven-year period for a nuclear-power project that could create thousands of jobs.
The New Jersey Commission on Science, Innovation and Technology created a $750,000 Clean Tech Seed Grant Program that will give grants of up to $75,000 to early-stage, New Jersey-based clean technology companies.
The New Jersey Department of Community Affairs has been awarded 224 housing vouchers from the U.S. Department of Housing and Urban Development. The awards include 124 veterans affairs supportive housing vouchers and 100 mainstream housing vouchers for non-elderly people with disabilities who have been impacted by COVID-19.
Click here
to subscribe to the free digital editions of South Jersey Biz.
To read the digital edition of South Jersey Biz,
click
here.
Published (and copyrighted) in South Jersey Biz, Volume 11, Issue 1 (January 2021).

For more info on South Jersey Biz,
click
here.
To subscribe to South Jersey Biz,
click
here.
To advertise in South Jersey Biz,
click
here.