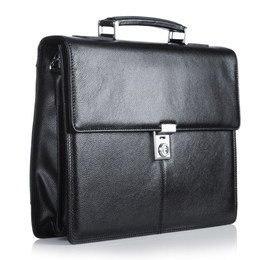 Biz in Brief
Business news from around South Jersey.
The Camden County Freeholder Board
is providing an additional $5 million to the Camden County CARES Small Business Grant Program. These funds will be distributed to the 3,100 small businesses and nonprofits that have already received grant funding and provide a 20 percent increase over the initial grant amount.
Philanthropist MacKenzie Scott has donated $20 million to the New Jersey Pandemic Relief Fund. That brings the total amount raised to date for the NJPRF to $61 million.
A development agency in Atlantic City approved construction of a $100 million water park at the former Showboat Casino.
Earlier this month, Gov. Phil Murphy and the legislature struck a deal on a new economic incentive program. The new recovery and reform package is known as the New Jersey Economic Recovery Act of 2020 and is scheduled for a bill hearing as we go to print.
A new plan released earlier this month, the Parks and Open Space Plan, outlines how within the next 30 years, every Camden resident would have access to a park within a 10-minute walk.
Atlantic County
and AtlantiCare received a $1.6 million federal grant to expand COVID-19 testing.
Pelton-Shepard Industries Inc.
, a company that makes gel packs that keep food and medicines cold during transport, is adding a 15,000-square-foot warehouse to its facility in Vineland.
Stockton University
plans to purchase a plot of land in Atlantic City behind its Rothenberg Building and adjacent to the property where phase II of the college city's campus will be built.
Striped Lion Distilling
opened in Woodbury this month.
Public Service Enterprise
expanded its partnership with

Ørsted North America

by acquiring a 25% interest in the 1,100 mega-watt Ocean Wind project.
A planned e-commerce warehouse could bring as many as 400 jobs to Camden, according to Matrix Development CEO Joseph Taylor. If the company receives approval, Matrix Developmentwould construct a distribution facility on 30 acres off of Admiral Wilson Boulevard in Camden.
After a seven-month delay, Dave & Buster's at the Gloucester Township Premium Outlets opened this month. It's the franchise's third location in New Jersey.
Moorestown-based Essentra is shuttering its facility, with potentially 118 workers losing their jobs. Essentra is a European maker of component parts such as packing and tapes.
Six South Jersey towns—Berlin, Burlington City, Glassboro, Millville, Mount Holly and Woodbury—were awarded a total of $765,900 from the New Jersey Department of Community Affairs to help small businesses deal with the impact from the pandemic. The grants are part of $2.6 million awarded to towns across the state.
Wells Fargo
has awarded New Jersey Community Capital $3.5 million in support of the Garden State Relief Fund, which provides working capital loans to small businesses and nonprofits affected by the pandemic.
New Jersey American Water
is investing $1.1 million to replace approximately 3,530 feet of aging water main.
Southern convenience store chain Murphy USA will purchase QuickChek Corp. for $645 million.
Wawa
is seeking approval to build a store at Route 38 and Hartford Road in Mount Laurel. The 4,700-square-foot store would occupy roughly 1.7 acres.
Under a proposed agreement, three apartment buildings and a hotel could be developed at the Moorestown Mall. The four-story apartment buildings would hold up to 1,065 homes, with 213 units to be affordable housing.
The New Jersey State Board of Utilities voted to adopt the state's plan to build a transmission system capable of handling 7,500 megawatts of electricity by 2035, powering 3.2 million homes.
Bed Bath & Beyond
has struck a deal with Kingswood Capital Management, a Los Angeles-based private equity firm to sell Cost Plus World Market. The deal includes 243 brick-and-mortar stores, two distribution facilities, an e-commerce business and a corporate office in California.
Columbia Bank
has received the NJ Bankers' 2019 Silver Community Service Award. In 2019, Columbia Bank employees volunteered over 4,000 hours and the Columbia Bank Foundation donated over $2.6 million to the community.
Nessel Development
has launched Nessel Energy, a division dedicated to providing energy solutions to property owners by leasing unused rooftop space and providing solar energy production.
The New Jersey Department of Transportation
is distributing $161.25 million among 543 communities, with these grants largely intended to go toward road construction:
•

Camden County is receiving $9.66 million
•

Burlington County is receiving $9.14 million
•

24 municipalities in Gloucester County will be receiving close to $5.65 million
•

12 municipalities in Cumberland County will receive about $3.49 million
The Camden County Freeholder Board has sworn in its newest member, Al Dyer, a Pennsauken resident. Dyer was elected in November to fill the unexpired term of former freeholder Susan Shin Angulo. His term will end in December 2021.
The New Jersey Pandemic Relief Fund is giving $2.65 million to help school districts across the state, including Bridgeton, Millville and Trenton.
Stockton University
is delaying the start of its spring semester to accommodate COVID-19 health and safety measures. Stockton also announced it's reducing its summer tuition for residential students at its Atlantic City campus.
Rutgers Business School's
supply chain management program has been ranked No. 2 in the nation by Gartner Inc.
Newark's Penn Station
is expected to undergo $190 million of renovations.
Walmart
recently gave its New Jersey associates more than $8.4 million in bonuses.
Joe Biden
has tapped Cecilia Rouse, a labor economist at Princeton University, to head the White House's Council of Economic Advisories.
Merck
has acquired Oncolmmune for $425 million to obtain treatment for patients hospitalized with severe COVID-19.
According to CommercialCafe's study based on data from the U.S. Patents & Trademark Office, New Jersey is the fifth most innovative state with a total of 161,218 U.S.-based assignee patents filed and granted in the Garden State over the last four decades.
Graybar
, a distributor of electrical, communications and data networking products, has acquired Moorestown-based Shingle & Gibb Automation.

The New Jersey Development Economic Authority recently announced the New Jersey Sustain and Serve NJ Program, a $2 million grant program that will provide funding to organizations to purchase meals from restaurants that have been impacted by the pandemic and distribute them at no-cost to state residents, has begun taking applications. Eligible organizations can receive grants of at least $100,000 for prospective bulk purchases of meals from New Jersey establishments.
Click here
to subscribe to the free digital editions of South Jersey Biz.
To read the digital edition of South Jersey Biz,
click
here.
Published (and copyrighted) in South Jersey Biz, Volume 10, Issue 12 (December 2020).

For more info on South Jersey Biz,
click
here.
To subscribe to South Jersey Biz,
click
here.
To advertise in South Jersey Biz,
click
here.