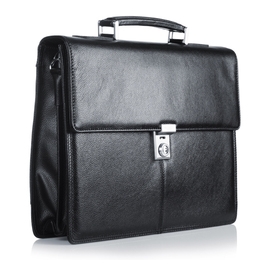 Biz in Brief
Business news from around South Jersey.

New Jersey legislators have approved a bill that will give $1.5 million to the New Jersey Manufacturing Extension Program, a nonprofit that trains and connects the workforce within the state's manufacturing sector.
The New Jersey Economic Development Authority launched the Small and Micro Business PPE Access Program to help small businesses obtain personal protective equipment at a 10% discount during the pandemic.
The New Jersey Department of Labor & Workforce Development announced it will be sending $300 federal unemployment relief checks to the 88,000 New Jersey workers who were supposed to receive them but hadn't.
Friendly's
has filed for bankruptcy after agreeing to sell all of its assets to Amici Partners Group. The 130 locations across the country will remain open, including 20 in New Jersey.
FanDuel
will open its first in-person casino sportsbook at Bally's Hotel and Casino in Atlantic City.
Rose Commercial Real Estate
bought a series of lots in Cherry Hill with plans to construct a 13,074-square-foot CVS. The store is set to open in summer 2021.
Bed, Bath and Beyond, Inc.
launched a $675 million, three-year accelerated share repurchase program. The final settlement of the transaction is expected to happen by Feb. 27, 2021.
New Jersey's Supplemental Nutrition Assistance Program (NJ SNAP) will provide an estimated $44.8 million to 253,000 New Jersey households this month to address critical food needs related to the COVID-19 pandemic.
Gov. Phil Murphy
signed a bill that will ban Styrofoam, single-use plastics and paper bags in New Jersey businesses and will start in May 2022.
AtlantiCare
's separation from Geisinger, originally announced on March 31, became effective on Oct. 31. While the two systems will separate, they will both continue their collaboration on the New Jersey campus of the Geisinger Commonwealth School of Medicine.
Rowan University
will receive $600,000 in funding for its research on substance abuse disorders. The funding was awarded in the form of two federal grants by the U.S. Department of Health and Human Services.
PREIT
, the owner of the Cherry Hill, Moorestown and Cumberland malls has filed for Chapter 11 bankruptcy while it reorganizes its finances, including agreeing to sell parts of its Moorestown Mall property to hotel and apartment developers.
Sammy's Express Car Wash
is planning to build a new car wash on a Route 70 property in Evesham Township that was once the G-Boys Garden and Christmas Center.
Planet Fitness
will open a facility in March in the Barclay Farms Shopping Center on Route 70 in Cherry Hill, taking over what used to be the site of Asian Food Markets.
Salem Community College
(SCC)and the SCC Foundation received a $15,000 grant through the Chemours Company in order to grow their respective nursing programs.
Twin River
has pledged to spend $90 million to upgrade Bally's Atlantic City casino.
Five new Wawa stores are in the works in South Jersey, with stores opening in Gibbsboro, Gloucester Township, Pennsauken, Washington Township and Westampton.
Wolf Commercial Real Estate
facilitated the sale of a 12,000-square-foot industrial flex building in Pennsauken.
Gov. Murphy
named two of his picks to the commission overseeing the New Jersey cannabis industry. The chair of the commission will be Dianna Houenou, a senior advisor within the governor's office. Jeff Brown, who runs the state's existing medical marijuana program, will serve as the head of the new agency.
Wolf Commercial Real Estate
announced that John Menszak, owner of sheet metal contracting company Menszak and Son, has bought a Pennsauken building and will relocate the business there from Philadelphia.
Stockton University
launched a task force to find ways to expand its school of business in Atlantic City. It hopes to provide internship and employment opportunities for students as well as develop a series of events there.
USV Optical Inc.,
which manufactures eyeglasses under the name U.S. Vision, plans to lay off close to 300 workers at its facility in Blackwood.
Cooper University Health Care
has partnered with the U.S. Navy for an anesthesia residency program. The Navy senior anesthesia medical residents who are now being trained at Portsmouth Naval Medical Center in Virginia will circulate through Cooper's program on a continuous basis.
World Insurance Associates
has acquired two New Jersey insurance agencies, Fairways Insurance of Cinnaminson and O'Neill & Associates in Trenton.
Rowan College of South Jersey
received a $10,000 donation toward its "School Counts!" scholarship program from Rob Rone, vice president of QSC Restaurants Inc.
Rutgers University
was ranked No. 1 out of 25 on the Best MBA in International Business Programs for 2021 list released by Great Business Schools.
Gov. Murphy
and his administration have signed off on a debt sale that will bring in $4 billion to the state to help sustain the budget during the pandemic.
Johnson & Johnson
plans to invest $100 million in healthy equity solutions over the next five years aimed at Black people and communities of color in the United States significantly impacted by systemic racism.
New Jersey
state officials said they aim to get 70% of the adult population of New Jersey vaccinated for COVID-19 within a six-month period once a vaccine is approved and available.
New Jersey American Water
has invested $1.6 million in Palmyra infrastructure. It will replace approximately 6,200 feet of aging 6-inch water main and will also replace four fire hydrants and 117 utility-owned service lines along the pipeline route.
Atlantic City
will join the South Jersey STEM and Innovation Partnership to train local residents and steer them toward jobs in science, technology, engineering and math (STEM) related fields.
Amazon
is hiring 9,500 seasonal positions in New Jersey.
JAG-ONE Physical Therapy
opened six new offices in South Jersey.
NJM Insurance Group
will refund approximately 9,900 commercial auto policyholders $1.9 million in premiums in recognition for reduced driving due to the COVID-19 pandemic.
New Jersey's sports betting market
set a national record for the highest amount wagered on sports for the third month in a row with $803 million. This broke the state's previous records of $748.5 million in September and $667.9 million in August.
Virtua Health
has been named a Most Wired health system in the U.S. by the College of Healthcare Information Management Executives. This is ninth straight year for Virtua Health's recognition which highlights the organization's teamwork, innovation and dedication in the field of health care technology.
New Jersey's
unemployment rate increased to 8.2% for the month of October.
The Casino Reinvestment Development Authority
recently approved a preliminary determination of project eligibility for Showboat's proposed 100,000-square-foot indoor waterpark and entertainment complex, slated to be built on the empty lot next to the former casino hotel.
Sugar Factory American Brasserie
is opening in the Garden State Park Town Center in Cherry Hill, replacing Zinburger, which closed in March.
The Mantua Shopping Center & Medical Complex
is a new, 10-acre mixed-use development in Mantua. Soloff Realty and Development Inc. is the leasing adviser.
The New Jersey Pandemic Relief Fund
has pledged more than $2.6 million to help school districts across the state.
Robert Wood Johnson Foundation
executive Dr. Julie Morita was named to President-elect Joe Biden's 13-member COVID-19 task force.
Rowan College of South Jersey's
online human resources program has been ranked No. 10 in the nation by ValueColleges.com
Resorts Casino Hotel
is teaming up with the owners of the Knife & Fork Inn and Dock's Oyster House to introduce a new dining concept in the spring of 2021. This will take the place of Gallagher's Steak House and Gallagher's Burger Bar, both of which will close Jan. 1, 2021.
Cooper University Health Care
is the first in the tristate area to treat abdominal aortic aneurysm patients with the ALTO® Abdominal Stent Graft System. In October, Jeffrey Carpenter, MD, chairman and chief, department of surgery and vascular surgeon, performed an implant of the ALTO device in a patient at Cooper.
Gloucester County Vocational Technical School/Special Services School District
finalized a grant application submission that will pave the way to enhance career and technical education in Gloucester County's vocational-technical school district. The application, once approved, will let construction of a technical training center begin on the campus of Rowan College of South Jersey.




Click here

to subscribe to the free digital editions of South Jersey Biz.

To read the digital edition of

South Jersey Biz

,

click

here.



Published (and copyrighted) in

South Jersey Biz

, Volume 10, Issue 11 (November 2020).

For more info on

South Jersey Biz

,

click

here.


To subscribe to

South Jersey Biz

,

click

here.


To advertise in

South Jersey Biz

,

click

here.