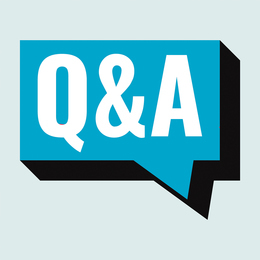 Corner Office: Executive Q&A
In what way has the COVID-19 pandemic affected you and your business the most?

"Our profession is primarily a relationship business which typically involves numerous in-person meetings, as well as lunches, dinners and social outings with our clients. The COVID-19 pandemic has completely put a stop to that dynamic. We now rely heavily on technology to have Zoom meetings and share reports we normally conducted face to face. Quite frankly, we all miss the personal interaction but this is just the way it is for now." — John M. Torrence, AIF, CRPS | Managing Partner, Masso Torrence Wealth Management

"Initially, projects evaporated as clients were focusing on day-to-day emergencies. Then, leaders began to realize that they had to rethink how they engage, manage and support their essential and remote workers. We supported clients by facilitating conversation around pandemic challenges and sharing best practices, and leveraging our people and technology expertise to meet compliance requirements, keep employees safe, and to check on their well-being." — Kristina Kohl, MBA, PMP | Managing Principal, HRComputes and Becoming Sustainable

BREAKDOWN
The New Jersey Economic Development Authority has added $15 million in small business grants for applicants on the waitlist for its Small Business Emergency Assistance-Grant Program. A previous round of $45 million for the program received more than 31,000 applications, with over half of them put on hold.

The NJEDA's board approved the first phase of the New Jersey Small and Micro Business PPE Access Program, a $15 million initiative to ensure that the state's small businesses and nonprofits have access to fairly priced PPE.
Click here
to subscribe to the free digital editions of South Jersey Biz.
To read the digital edition of South Jersey Biz,
click
here.


Published (and copyrighted) in South Jersey Biz, Volume 10, Issue 8 (August 2020).

For more info on South Jersey Biz,
click
here.
To subscribe to South Jersey Biz,
click
here.
To advertise in South Jersey Biz,
click
here.