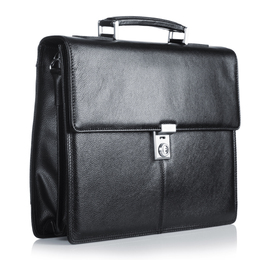 Biz in Brief
Business news from around South Jersey.
Valley Bank has invested $2 million in New Jersey Community Capital's Garden State Relief Fund, a program providing working capital loans to small businesses and nonprofits impacted by the COVID-19 pandemic.
Scout Capital Partners acquired Scout Cold Logistics Center, a 332,000-square-foot cold storage facility currently under development in East Greenwich Township.
Cooper University Health Care
earned the 2020 Patient Safety Excellence Award for the second year in a row from Healthgrades, placing the hospital within the top 5 percent in the nation for patient safety.
Wolf Commercial Real Estate
(WCRE) represented SDR Group in selling retail property to Capital Growth Buchalter. The 15,600-square-foot property is located at 919-921 Route 130 in Burlington.
Quest Diagnostics
' self-collection kits for COVID-19 were approved by the FDA under an emergency use authorization. The kits allow people to take COVID-19 tests at home and send them to Quest labs for evaluation.
Gov. Phil Murphy approved plans to increase tolls on the Garden State Parkway, the New Jersey Turnpike and the Atlantic City Expressway. Murphy said the increase in tolls on these major highways is going to help fund plans for infrastructure improvements within the state.
Valor glass vials made by Corning are being used in the federal response to COVID-19 to package vaccines and other drugs. As a result, the company is scaling up manufacturing in Vineland and other facilities across the country.
Rowan University
ranked among the top 300 colleges and universities in the QS World University Ranking: USA 2020.
Gov. Murphy announced that the state's colleges and universities can reopen in August. However, he said that each school will have to submit a detailed plan on addressing the 10 facets of campus life: instruction, housing, computer labs, libraries, research and labs, student services, transportation, dining, study abroad programs and athletics.
Due to the COVID-19 pandemic, Rutgers University is freezing undergraduate tuition and fees for the 2020-2021 academic year. The board of governors approved a $4.5 billion budget for the upcoming year, which is a 2.2 percent annual reduction.
Johnson & Johnson
will begin its early-stage human trial for a possible COVID-19 vaccine in the second half of July instead of September as originally scheduled. The New Brunswick-based company started working on a vaccine in January and will enroll 1,045 healthy volunteers to take part in the trial.
The New Jersey Department of Health and the Rutgers School of Public Health are working together to train the first group of auxiliary COVID-19 contact tracers in the state. They are looking to train 1,000 tracers, and the Community Contact Tracing Corps Program will begin with students studying public health, social work and related fields at Rutgers and other schools across New Jersey.
The New Jersey 30-Day Fund is a forgivable loan program aimed at providing financial security to businesses affected by the COVID-19 pandemic. The program, announced by former Gov. Chris Christie and his wife Mary, allows businesses to apply for forgivable loans up to $3,000.
Gov. Murphy announced plans for a South Jersey wind energy project, including a manufacturing site on 25 acres, a marshaling and staging area, and wind farms along the Eastern Seaboard. The New Jersey Wind Port project, to be located in Lower Alloways Creek Township, is set to position New Jersey as a leader in the green energy industry, create thousands of jobs and produce millions in investments.
Party City
is permanently closing 21 stores this year as part of a "store optimization" plan, which started with 55 closures in 2019. One of the stores closed in 2019 was in New Jersey, but it is unclear if any of the closures this year will affect the 26 stores remaining in the state.
The New Jersey Economic Development Authority is expanding its Micro Business Loan Program to provide up to $50,000 in financing to small businesses in the state. To be eligible, the business must have 10 or fewer employees and no more than $1.5 million in yearly revenues.
The Casino Reinvestment Development Authority is helping out the Community FoodBank of New Jersey by providing a $300,000 grant for emergency distribution services to unemployed casino workers and residents suffering from the coronavirus pandemic. Multiple casinos also contributed, and with all of their donations, about 9,000 meal kits will be distributed each month through July.
Columbia Care New Jersey
is opening a medical marijuana dispensary this month on North Delsea Drive in Vineland. Columbia Care finished construction on a 50,000-square-foot indoor growing facility on North West Boulevard last month, which will supply the dispensary.
Comar
, a health care plastic packaging solutions company, has laid out plans to expand production and open a new facility in Vineland. The new site is scheduled to open in March 2021 and the facility will be in accordance with FDA as well as quality management system guidelines.
Bed Bath & Beyond Inc.
is donating $1 million in home products to NAACP Empowerment Programs as a part of its recent charitable initiative. The company recently launched a $10 million plan, known as Bringing Home Everywhere, to provide home products to those affected by the COVID-19 pandemic.
Construction is scheduled to begin on a $100 million, year-round indoor water park in Atlantic City this August. Bart Blatstein, the Philadelphia developer who runs the Showboat Hotel on the Atlantic City Boardwalk, is seeking approval for designation as an entertainment retail district from the Casino Reinvestment Development Authority.



Click here

to subscribe to the free digital editions of South Jersey Biz.

To read the digital edition of South Jersey Biz, click here.

Published (and copyrighted) in South Jersey Biz, Volume 10, Issue 6 (June 2020).

For more info on South Jersey Biz,

click

here.


To subscribe to South Jersey Biz,

click

here.


To advertise in South Jersey Biz,

click

here.