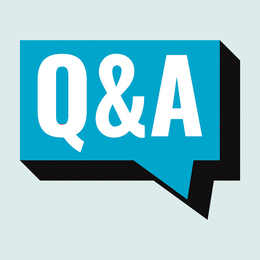 Corner Office: Executive Q&A
What will colleges and universities look like next fall?
Donald A. Borden

president, Camden County College
"With many universities staying online, fall 2020 may not be the time for the high tuition costs of a four-year institution without the benefit of on campus instruction and experiences. Camden County College offers the lowest tuition in the region with credit and workforce development courses offered online, with health sciences, lab and studio courses offered in a hybrid format, both online and in-person. Our top priority is the health and safety of our students, faculty, staff and community members."
Michael Cioce
president, Rowan College of Burlington County
"This fall at Rowan College at Burlington County, I expect to see more online classes, limits on the number of people on campus and an abundance of masks, sanitizing stations and plastic barriers in classrooms. We will adjust the class schedule to allow for more frequent cleaning in between classes. One thing that will remain in place is our commitment to provide the services students need, whether we're online or on campus."
BREAKDOWN
The NJEDA's $45 million small business grant received 14,000 applicants in one hour after launching in June. This grant, aimed at helping small businesses negatively impacted by the COVID-19 pandemic, received so many submissions that the funding is near its limit. Only about half of the 31,000 applicants will actually receive grants.

The New Jersey Department of Labor is planning to submit an application by the end of the month to borrow $1.7 billion from the federal government to cover the costs of unemployment benefits for the more than 1.2 million people out of work due to the COVID-19 pandemic.



Click here

to subscribe to the free digital editions of South Jersey Biz.

To read the digital edition of South Jersey Biz, click here.

Published (and copyrighted) in South Jersey Biz, Volume 10, Issue 6 (June 2020).

For more info on South Jersey Biz,

click

here.


To subscribe to South Jersey Biz,

click

here.


To advertise in South Jersey Biz,

click

here.