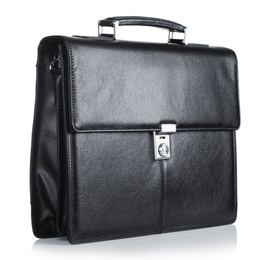 Biz in Brief
Business news from around South Jersey.

Last month, Gov. Murphy signed the Regional Health Hub program into law and named the Camden Coalition as one of New Jersey's Regional Health Hubs. The hubs will support the state's health priorities by providing health care data infrastructure and analysis, supporting care management and convening community stakeholders in close coordination with the Office of Medicaid Innovation.
Gov. Murphy
signed a measure that allows local, nonprofit theaters to apply for liquor licenses. This applies to groups with venues seating at least 50 patrons.
The Center for Family Services
is one of nine organizations throughout the state which will receive a grant to establish hospital-based violence intervention initiatives across the state through the largest Victims of Crime Act (VOCA) funding ever awarded in the nation for such programs.
According to the New Jersey Department of Labor, New Jersey added 6,500 jobs in December.
New Jersey's
unemployment rate remained unchanged at 3.4 percent in December.
Colgate-Palmolive Co.
will acquire Hello Products LLC. Hello is headquartered in Montclair and creates vegan oral care products.
New Jersey
will be the first state in the national to require larger employers to provide severance pay to workers affected by mass layoffs. Senate Bill 3170 will require state employers with at least 100 workers to provide 90 days' notice, up from 60 days, ahead of a layoff where at least 50 workers are terminated. The bill also requires one week of severance for every year of employment. Businesses that don't fulfill the 90-day layoff notice would be on the hook for another four weeks of pay. The new rules take effect in five months.
American Water
and Campbell Soup Co. are among the top 100 most sustainable companies in the world, according to Corporate Knights. American Water ranked No. 16 and Campbell Soup Co. ranked No. 78.
The Philadelphia-Camden-Wilmington metro ranks No. 8 in ZipRecruiter's top 10 hottest job markets.
United Kingdom-based kitchen retailer Wren Kitchens is expected to open a 19,700-square-foot showroom at the former Garden State Park.
The New Jersey Business & Industry Association has launched a nonprofit research foundation—Focus NJ—to help identify policy and workforce solutions for New Jersey.


Hopeworks
and the Hummel Family Fund are accepting submissions until Feb. 28 for the Camden Capacity Fund, which assists Camden nonprofits and small businesses in the city with web development, mapping and data analysis, and trauma-informed training. Submissions can be filled out at CCF.Hopeworks.org.
Merck
recently announced it will spin off products from its women's health, trusted legacy brands and biosimilars businesses into an independent, publicly-traded company. Approximately 90 products will be shifting to the new company.
This months, New Jersey American Water has invested $2.3 million to replace about 11,300 feet of aging water mains in Haddonfield and Haddon Heights.


To read the digital edition of South Jersey Biz, click here.

Published (and copyrighted) in South Jersey Biz, Volume 10, Issue 2 (February 2020).

For more info on South Jersey Biz, click

here

.
To subscribe to South Jersey Biz, click here.
To advertise in South Jersey Biz, click here
.