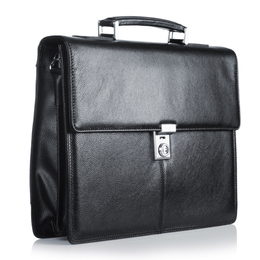 Biz in Brief
Business news from around South Jersey.

The Non Profit Development Center of Southern New Jersey (NPDCSNJ)
and South Jersey Biz partner to recognize the region's top nonprofit leaders and organizations.

The NPDCSNJ will host its seventh annual Non Profit Organizations Awards Celebration & Dinner on March 12 from 5-7:30 p.m. at Adelphia Restaurant in Deptford. Tickets cost $65 and a reserved table of 10 costs $500 and can be purchased at NPDCSNJ.org.

The event will recognize South Jersey's nonprofit leaders and organizations in the following categories:
• NPO Trustee of the Year
• NPO Executive of the Year
• NPO of the Year
• NPO Community Partners of the Year
• NPO Young Professional of the Year
• Best Collaborative Effort

Nominations should be sent to awards celebration chairs Katie Logan and Ryan Kastner at NPDCAwards@gmail.com and will be accepted until Jan. 13. All winners will receive a modest stipend for the charity of their choice.

New Jersey's online and retail sportsbooks reached $562.7 million in November, a record for the state's sports betting market.

Columbia Bank and Roselle Bank announced the signing of a definitive merger agreement that will merge Roselle into Columbia Bank.

Rowan University alumni Ric and Jean Edelman gifted $10 million to provide scholarships to Rowan students in the College of Communication & Creative Arts—the largest single endowed gift to Rowan University dedicated solely to student scholarships. The donation will support both merit and need-based academic scholarships for students pursuing careers in communication and creative arts.

According to Monmouth University's Quality of Life Index, six out of 10 New Jersey residents are happy with living in the state, a much better result from the index's record low in February.

Spiezle Architectural Group has acquired City Invincible Architecture, Interiors and Urban Design. Under the deal, City Invincible will change brands to City Invincible, a Spiezle Company.

Changes are happening at the Moorestown Mall. Lord & Taylor is closing and Planet Fitness is replacing the retailer with an expected opening in spring 2020.

Additionally, Anchor Shops, an integrated retail storefront and distribution center, is launching its first distribution center in the former Macy's space. The retail storefront will be located at Fashion District Philadelphia.

Camcare Health Corp. was awarded a$1.7 million grant to aid the continued operation of federally qualified health centers within New Jersey.

The American Cancer Society has awarded $2.3 million in grants to three Rutgers Cancer Institute of New Jersey researchers to examine cell metabolism and tumor formation in forms of breast cancer, lung cancer and leukemia.

American Water Works Co. has entered into an agreement to sell its New York operations to Liberty Utilities for approximately $608 million in cash.

Stockton University has received the largest gift in the university's history—$8 million from the John F. Scarpa Foundation, courtesy of John and Jana Scarpa. The donation will be used toward Stockton's expansion of its academic program in Atlantic City and its Health Sciences program at its mainland campus and create an unrestricted fund of$2 million for other university needs.

The New Jersey Board of Public Utilities awarded a contract funded by a federal grant to Rowan University to conduct a study and create a plan to improve access to clean and transportation in under-served communities throughout the state. The two-year,$100,000 grant is funded through the U.S. Department of Energy's State Energy Program.

OceanFirst Bank NA, OceanFirst Financial Corp., has received all approvals necessary related to its pending merger with both Trenton-based Two River Bancorp and Country Bank Holdings Co. Inc.

New Jersey has committed to develop an action plan that will put hundreds of thousands more zero-emission trucks and buses onto its roads.

William Penn Bank is opening a branch in the vacant home of the former DePace Sports Museum on the 700 block of Haddon Avenue in Collingswood. The Pennsylvania-based bank is continuing to solidify its presence in South Jersey, as it purchased Audubon Savings Bank last year and acquired its branches in Audubon, Mount Laurel and Pine Hill.

Additionally, William Penn Bank recently announced an agreement to acquire Fidelity Savings & Loan Association of Bucks County and Washington Savings Bank.

Synnergy LLC, a solar power developer, is building a generating facility in Millville.

New Jersey is No. 8 on America's Health Rankings 2019 Annual Report, going up 13 spots since the report was first released in 1990 and is among the most improved states.

Marquee Brands will acquire Destination Maternity Corp. Through this acquisition, Marquee will get the retailer's name, website and other operating assets for approximately $50 million.

PSE&G has placed its largest solar farm to date in service in Pennsauken. The15.2 megawatt-dc solar farm is part of its Solar 4 All program and the site's 37,908 solar panels generate enough electricity to power more than 2,500 homes annually.

New Jersey Working Families, a progressive activist group, is suing the Economic Development Authority (EDA) for access to its communications with two businesses tied to George Norcross regarding their involvement in the state's corporate tax break program. The group alleges the agency has avoided requests for communications the EDA had with Parker McCay and Optimus Partners—organizations for which George's brother, Philip, is an executive.

As of Jan. 1, 2020, the Ocean Casino Resort in Atlantic City will no longer be operated as a Hyatt-affiliated hotel.

The Camden Business Improvement District (BID) has been created to help combine services like street and sidewalk cleaning, graffiti removal, snow removal, landscaping, marketing and management of public spaces around one organization. The BID will be funded through a tax assessment on businesses within its boundaries.

Acreage Holdings announced it is buying Compassionate Care Foundation, a medical marijuana dispensary in Egg Harbor Township. One of the nation's largest cannabis cultivation, retail and real estate companies, Acreage Holdings entered into a management services agreement with the dispensary in May 2018 to open a 100,000-square-foot cultivation site in Gloucester County.

The Economic Development Authority has approved Gov. Murphy's administration's plans to borrow $500 million for New Jersey Transit equipment, including 600 new buses and 17 new train locomotives.

Atlantic City Electric recently proposed new programs and services which will expand access to clean electric transportation options across South Jersey. Some of those plans include supporting a cleaner future of electric vehicle charging infrastructure and help to electrify public transportation.

The New Jersey Board of Public Utilities awarded a contract funded by a $100,000 federal grant to Rowan University to conduct a study and create an actionable plan to improve access to clean transportation in under-served communities.

Trenton-based TerraCycle has announced it's adding Swiffer as one of its recycling partners, making Swiffer products recyclable across the country.

The Gloucester County Improvement Authority has re-procured a 10-year contract for trash disposal with Wheelabrator Technologies, a waste management firm based in New Hampshire, which will result in a decrease in the disposal of trash to $74.50 beginning Jan. 1, 2020.

The Burlington County Board of Freeholders voted to accept a $384,600 grant from the State Department of Human Services, Division of Mental and Addiction Services to continue to offer medication-assisted treatment to addicted inmates at its jail in Mount Holly.

The Casino Reinvestment Development Authority and Live Nation Entertainment have agreed to a three-year, $1.8 million deal to bring concerts back to Atlantic City.

The Senate Labor Committee approved a bill aimed at cracking down on worker misclassification. Proponents of the bill argue it infringes on workers' rights and costs New Jersey hundreds of millions of dollars in employment taxes.

Atkins Co. and joint ventures partner Woodmont Properties recently announced two restaurant leases at the Washington Square Town Center located at 253 Hurffville-Cross Keys Road in Washington Township. Jenaro, an Italian specialty shop signed for 4,600 square feet and Bison Coffee Co. signed for 1,800 square feet.

To read the digital edition of South Jersey Biz,

click here

.



Published (and copyrighted) in South Jersey Biz, Volume 9, Issue 12 (December 2019).

For more info on South Jersey Biz, click

here

.
To subscribe to South Jersey Biz, click

here

.
To advertise in South Jersey Biz, click

here

.