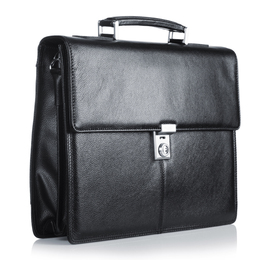 Biz in Brief
Business news from around South Jersey.
New Jersey's
unemployment rate dropped to a historic monthly low in June—3.5 percent. That percent is lower than any monthly rate since the U.S. Bureau of Labor Statistics began state-level records in 1976.
Hand & Stone
is opening four new locations in New Jersey in the next year, including Egg Harbor Township.
Eldorado Resorts
is acquiring Caesars Entertainment in a $17.3 billion cash-and-stock deal.
Robins' Nest Inc., Cape Counseling Services
and NewPoint Behavioral Health Care have merged to form Acenda Integrated Health—a new entity designed to redefine community-based services. This new organization operates 56 locations across 10 counties in New Jersey, employs nearly 1,000 staff and serves over 27,000 clients annually through a holistic, integrated care model. Additionally, FamCare, Inc. will join as an affiliate organization and will share in its infrastructure and services.
College Consensus, a college ratings website, ranked Princeton University the third-best university in the nation.
Campbell Soup So.
signed an agreement to sell Denmark-based baked goods manufacturer Kelsen Group, to a Ferrero-affiliated company for $300 million.
Jersey Mike's
has been named one of the best franchise deals of 2019 by QSR Magazine.
Ørsted
was awarded the Ocean Wind project—a $1.6 billion, 1,100 megawatt project. It's the largest single offshore-wind project ever awarded in the country and is expected to create 15,000 jobs and generate $1.17 billion in economic development for New Jersey.
Atlantic City's Marina District Redevelopment Plan was approved by the Casino Reinvestment Development Authority, which allows multi-family housing, luxury housing and other projects sought by MGM Resorts International and Boraie Development. The two companies recently announced plans to build 200 luxury condo units next to Golden Nugget Casino Hotel.
Carter Lumber
, an Ohio-based building supply firm that has more than 160 locations in a dozen states, has acquired properties of the defunct DuBell Lumber Co. This includes retail stores in Cherry Hill and Medford.
The U.S. Environmental Protection Agency (EPA)
has proposed a cleanup plan to address lead and other contamination on the Matteo & Sons Inc. Superfund Site in West Deptford. The cost of the cleanup is expected to be over $72 million.
Uber
is expanding its 911 information sharing program to include most counties in South Jersey. When a rider or driver uses the in-app emergency button to call 911, trip details are sent to 911 dispatchers to use to respond in an emergency.
The
Medford Township Planning Board approved plans for a 120-unit senior independent living facility to be built near the intersection of Himmelein and Stokes roads.
New Jersey's
minimum wage was recently raised to $10 in the first step toward $15 by 2024.
Dakota Power Partners
, a renewable energy company with a location in Millville, has proposed a $1 billion utility-scale solar investment in New Jersey. This includes creating a portfolio of low-cost, utility-scale solar and battery storage projects in the state. According to the company, about 1,000 construction jobs would be created for the 10-year plan.
Camden County College
and Stockton University will sign the Transfer Pathways Agreement, a dual admission and transfer partnership agreement that will offer multiple opportunities to help students make a smooth transition from Camden County College to Stockton's bachelor's degree program.
Colliers International
has consolidated its project and development management, planning and advisory, and commission and energy practices into one service offering called Colliers Project Leaders USA. The branch has more than 780 professionals in 33 offices.
New Jersey
landed at No. 49 on WalletHub's 2019 Best & Worst States to Start a Business list.
This month, the Murphy administration unveiled $235 million of frozen spending items. Of those items, $27 million was for different projects related to Cooper University Health System, $15.4 million to the South Jersey Cancer Program, $7 million to the Cooper Medical School at Rowan University and $5 million toward operations support for the medical school. All of those organizations are located in Camden.
A new Aldi is coming to the Vineland-Millville border on South Delsea Drive. The store is part of a $5 billion push by Aldi to expand from 1,800 to 2,500 locations by the end of 2022.
The New Jersey Economic Development Authority (EDA)
has launched the Opportunity Zone Challenge Program, which will help fund community planning around opportunity zone-based investments and development.
Additionally, this month the EDA rolled out an expansion of the Angel Investor Tax Credit program—an incentive aimed at enticing investors to back technology startups considering locations in New Jersey. Under the expansion, the incentive is doubled to 20 percent and can go up to 25 percent for investments in low-income communities, federal "opportunity zones," or businesses owned by women or people of color.