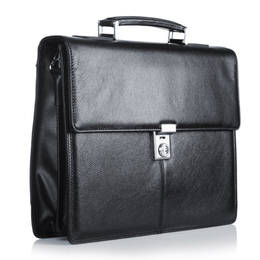 Biz in Brief
Business news from around South Jersey.

Center for Family Services, Inc. and Jewish Family Services of Atlantic County Inc. were awarded grants from the New Jersey Department of Labor and Workforce Development to provide training and support to individuals whose work has been interrupted due to the opioid epidemic.
Gov. Phil Murphy has appointed former Goldman Sachs executive Kevin Quinn as the new chairman of the Economic Development Authority.
Lyft will start offering discount rides to grocery stores in Atlantic City through the Grocery Access Program, which offers $2.50 shared Lyft rides to help people get access to healthy food through better transportation.
Party City will close 45 stores this year. The New Jersey-based party supplies company did not disclose which of the 870 stores throughout the U.S. and Canada will be affected.
Columbia Bank has received an A+ rating for deposit accounts from DepositAccounts.com, a subsidiary of LendingTree, LLC.
ResinTech, a company that manufactures products used for water purification, plans to build a $138 million headquarters in Camden and hire up to 400 city and area residents as employees. The New Jersey Economic Development Authority is giving ResinTech $138.8 million in tax credits for the move from the company's current headquarters in Berlin Township.
Sprouts Farmers Market is scheduled to open June 5 in the Marlton Crossing Shopping Center in Evesham.
Ørsted U.S. Offshore Wind recently announced a partnership with Rutgers University, which will help provide Ørstedacademic research related to offshore wind.
New Jersey's

unemployment rate dropped to 3.9 percent for the month of April.
After receiving public feedback to PATCO's new owl service, the transit system decided to cancel the planned changes which would have closed some PATCO stations during owl service hours to provide greater security.
Salem County recently celebrated upgrades to the Salem County Short Line, a rail line that runs from Swedesboro to Salem City Port.
KRES Cold Storage is opening a 38,000-square-foot warehouse at the former site of GraphiColor Inc. in Vineland Industrial Park North in spring 2020. Vineland City Council approved an approximately $1.6 million loan for the project from its Urban Enterprise Zone second-generation loan fund.
Additionally, Ben's ProServ will take over a vacant building in Vineland Industrial Park North.
The Lumberton Township Land Development Board granted approval for a general development plan for a large mixed-use development, which includes nearly a 300-unit apartment complex, 92 single-family homes and retail space.
U.S. Sens. Bob Menendez and Cory Booker recently announced that
Atlantic City International Airport
will receive funding from the Federal Aviation Administration to make repairs and improvements. The airport will receive $8 million to construct a de-icing facility.
The state of New Jersey has filed a lawsuit against eight companies for manufacturing and selling firefighting foam products for decades despite knowing the products released toxic chemicals into the environment.

The 3M Co., Buckeye Fire Equipment Co., Chemguard Inc., The Chemours Co., E.I. du Point de Nemours & Co., Kidde-Fenwal Inc., National Foam Inc. and Tyco Fire Products LP are all defendants.
Earlier this month, Gov. Murphy signed a bill that reduces taxes on metal manufacturers, eliminating the tax on material used in the manufacturing process.
Camden Arts Yard
, a beer garden located on Market Street near Rutgers University-Camden, recently opened. Former Food Network star and Camden native Aaron McCargo and developer Damon Pennington are behind the project.
A $2.1 million rehabilitation project on Westfield Avenue in Pennsauken is the first in New Jersey to receive funding from the newly formed New Jersey Transportation Bank.

Loans offered by the Transportation Bank are intended to aid local governments by offering significantly reduced interest rates versus market competitors, and by minimizing the principle that is used to calculate that interest.
Senate President Steve Sweeney
recently rolled out draft legislation for over two dozen bills, named the "Path to Progress" proposals, aimed at cutting property taxes and reducing the state's pension and health care liabilities.
An affordable housing project in Mount Laurel for families and veterans is scheduled to be built by 2020. Centerton Village, which will be located on Centerton Road and Marne Highway, will consist of two four-story buildings with one-bedroom, two-bedroom and three-bedroom units.
Volunteers of America Delaware Valley
was awarded $1.75 million in tax credits through the New Jersey Housing and Mortgage Finance Agency low-income housing tax credit program to build the units.
The Jake Honig Compassionate Use Medical Marijuana Act
received approval from both the state Senate and Assembly committees. If signed into law, the bill would allow patients to purchase up to three ounces of cannabis per month and legalize edible forms of medical marijuana.
Jefferson Stratford Hospital
will start offering services to help people overcome withdrawal symptoms from drug and alcohol addictions through New Vision medical stabilization service, a service that serves adults with a medically supervised hospital stay for inpatient stabilization.


To read the digital edition of South Jersey Biz, click
here
.

Published (and copyrighted) in South Jersey Biz, Volume 9, Issue 5 (May 2019).
For more info on South Jersey Biz, click
here
.
To subscribe to South Jersey Biz, click
here
.
To advertise in South Jersey Biz, click
here
.