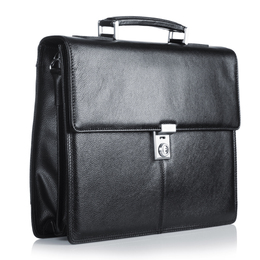 Biz in Brief
Business news from around South Jersey.

In response to new legislation, EisnerAmper announced it has expanded its services to establish a new hemp and cannabis practice. This will serve new and established companies in the cannabis and hemp industry, both domestically and internationally.
In his state budget address, Gov. Murphy announced his $38.6 million spending plan, which calls for $1.1 billion savings by the end of the 2020 fiscal year.
New Jersey Transit
will restore the Atlantic City Rail Line on May 24. This stretch of tracks has been closed for six months.
The Nonprofit Development Center of Southern New Jersey (NPDCSNJ
) and South Jersey Biz partnered to recognize the region's top nonprofit leaders and organizations at their annual awards celebration and dinner. The honorees included:
• NPO Co-Trustees of the Year: Aaron Nelson, Evesham Capital Management and Tim Titus, The Entrepreneur's Source
• NPO Executive of the Year:

Atif Bostic, Uplift Solutions of Southern New Jersey
• NPO of the Year: Bancroft
• NPO Community Partner of the Year: Stuart Harting, Haddonfield Outdoor Sculpture Trust
• NPO Advocate of the Year: Dr. Nikia Owens, director of financial empowerment,
United Way of Greater Philadelphia and Southern New Jersey
• Best Collaborative Effort:

Camden Cadet Squadron of the Civil Air Patrol
• Chairman's Award: Ralph Padilla, PRAC of Southern New Jersey and Francis A. (Fran) Witt, formerly of McKernan Architects and Associates (posthumous)
The Food Bank of South Jersey (FBSJ)
has received a $25,000 grant from The Horizon Foundation for New Jersey to expand its Eating Well and Diabetes program across Burlington, Camden, Gloucester and Salem counties. The FBSJ's Eating Well and Diabetes program is a series of classes that provide nutritional guidance and cooking techniques to individuals or caretakers of those with diabetes or pre-diabetes. The program also partners with local health care professionals to offer clinical screenings and one-on-one counseling with a nurse or dietician.
Bank of America
was recognized as one of the "100 Best Companies to Work For" by Fortune Magazine and the global research and consulting firm, Great Place to Work. Bank of America also was recognized as the only financial services company on Fortune's inaugural "Best Big Companies to Work For" list, which recognizes seven companies with more than 100,000 U.S.-based employees that passed the Great Place to Work Certification bar.
JCPenney
is closing 27 stores, including its store at the Hamilton Mall in Mays Landing.
Elwyn
, a nonprofit currently headquartered in Middletown, Pa., won $39.6 million in tax credits in exchange for a 34-year commitment to move to Camden. The move is expected to create close to 200 new jobs.
Rhythm & Spirits
, a live music venue with a focus on cocktails and pizza, is set to open on Tennessee Avenue in Atlantic City this summer. Mark Callazzo, who also owns the Iron Room, is the developer behind the project. The New Jersey Economic Development Authority is providing $20,000 worth of grant funds toward the project.
According to the Bureau of Labor Statistics, disability unemployment in the United States hit a series low in 2018 at 8 percent.
Greenwich Associates has recognized M&T Bank with 10 regional and national Greenwich Excellence Awards for small business and middle market banking.
Pennsauken-based Beef International has retained the services of mergers and acquisitions specialist Equity Partners HG to explore strategic options for the business. The 35-year old company specializes in manufacturing a wide range of beef products, as well as specialty pork products.
Walmart
is awarding cash bonuses valued at approximately $2.5 million for 2018 fourth quarter performance to its New Jersey associates. The company said that more than 912,000 of its employees across the nation will receive a share of nearly $207 million, as the company experienced 4.2 percent fourth quarter comp sales growth
.
New Jersey
will spend $3.2 million to build 827 electric vehicle charging outlets across the state in 55 municipalities and counties at NJ Transit train stations, public parking lots and garages, apartment and condominium complexes, car-share services, hotels, private companies and nonprofit organizations. The money comes from New Jersey's share of the federal government's multi-billion dollar settlement with Volkswagen.
Columbia Bank
has been awarded a 5-Star ("Superior") rating from Bauer Financial, Inc., an independent bank rating company.
Campbell Soup Co.
has signed a definitive agreement for the sale of its refrigerated soup plant in Everett, Wash., to an affiliate of the
Joshua Green Corp.
of Seattle. The 225,000-square-foot facility is part of the Campbell Fresh division, which includes Bolthouse Farms and Garden Fresh Gourmet.
Carvana
, an e-commerce platform for buying and selling used cars, is launching in five additional markets in the Northeast, including Trenton and Atlantic City.
Golden Nugget
recently launched an online and mobile sportsbook, bringing the total number of legal online sportsbooks in New Jersey to 13.
New Jersey Realtors, HealthCare Institute of New Jersey, Pharmaceutical Research
and Manufacturers of America and Partnership for a Drug-Free New Jersey recently launched a "Safe Home, Safe Sale" campaign to educate realtors, homeowners and the public about the importance of securing medicines in their homes and properly disposing unused drugs that are no longer needed. The campaign includes a curriculum for realtors that will be offered as part of their required continuing education and an educational brochure for realtors to share with their clients.
Cape May County
will receive a $100,000 Innovation Challenge Grant from the Economic Development Authority to encourage the community to boost its local innovation ecosystem by working with nearby universities and other businesses.
Danish company Orsted has partnered with the South Jersey Building and Construction Trades Council to build its proposed offshore 1,100-megwatt wind farm 15 miles off Atlantic City's coast.
Hudson Group
has signed a 10-year contract for nine additional spots at the Philadelphia International Airport. The travel retailer is doubling its footprint with over 17,000 square feet of food and beverage, and retail space.
Chef/restaurateur Michael Schulson plans to open two restaurants on the Camden waterfront in the 18-story office complex that is under construction. The building is the future headquarters for Conner Strong & Buckelew, NFI Industries and the Michaels Organization.
Thomas Edison State University (TESU)
and the African American Chamber of Commerce have agreed to a partnership to allow chamber employees, members and members of member corporations to earn degrees from TESU.
TESU has also partnered with the Burlington County Regional Chamber of Commerce to allow its chamber employees, members and members of member corporations to earn degrees from TESU.
Gov. Murphy
recently signed into law legislation that establishes an autonomous vehicle task force. This task force, consisting of 11 members, will access advanced autonomous vehicles and make recommendations on laws, rules and regulations that New Jersey may enact or adopt to safely integrate advanced autonomous vehicles on highways, streets and roads.
Gov. Murphy also recently signed a measure allowing towns and local governments in the state to establish stormwater utilities by charging a fee on property owners, which will help local authorities prevent future flooding. This controversial bill has been dubbed the "rain tax."
Additionally, Gov. Murphy signed into law legislation that bans the use of non-disclosure agreements in workplace sexual harassment settlements. New Jersey will be one of the first states to do this.
Subaru
will demolish its former Cherry Hill headquarters between Route 70 and Park Drive. The company moved its headquarters to Camden last year.
Camden County officials opened Gateway Park on Admiral Wilson Boulevard earlier this month. The nearly 20 acres of land between the Cooper River and eastbound Admiral Wilson Boulevard was idle for 20 years.
Bank of America
has celebrated the reopening of a newly-renovated community financial center in Camden. It will serve as a hub to connect Bank of America's team to local clients and partners to help improve the financial health of the community.
Bart Blatstein
, owner of Showboat Hotel, received approval from the Casino Control Commission for a statement of compliance, a preliminary requirement for securing a full casino license.



To read the digital edition of South Jersey Biz, click here.

Published (and copyrighted) in South Jersey Biz, Volume 9, Issue 3 (March 2019).

For more info on South Jersey Biz, click here.
To subscribe to South Jersey Biz, click here.
To advertise in South Jersey Biz, click here.