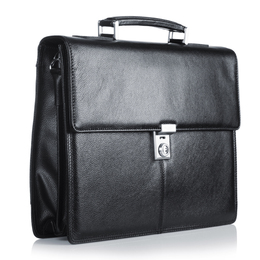 Biz in Brief
Business news from around South Jersey.
Sprouts Farmers Market will be opening at Marlton Crossing on Route 73 later this year. It is one of nine stores opening across the country.

OceanFirst has completed the transition of Renault Winery & Golf to Renault Properties LLC. Under the agreement of the sale, a newly formed company named Renault Properties LLC will continue to operate the facility including the restaurants, banquet facility, hotel, winery and golf course and honor the existing reservations and event commitments.

The Brass Tap, a Tampa-based craft beer bar, will open its first New Jersey location in Vineland.

The New Jersey Division of Gaming Enforcement is banning electric carmaker Tesla Motors Inc. from doing business with any casinos in New Jersey for the next five years. Tesla has seven charging stations between the Borgata and the Golden Nugget Atlantic City Hotel, Casino & Marina.

Garden State Orthopaedics & Sports Medicine is leasing 3,450 square feet of office space in Cherry Hill. Wolf Commercial Real Estate represented the transaction.

Congressman Jeff Van Drew has introduced legislation to fund the United States Coast Guard and Federal Aviation Administration during the government shutdown.

Horizon Blue Cross Blue Shield of New Jersey is covering the cost for 5,000 of its members to participate in a five-year study designed to improve screening guidelines for mammograms. The Women Informed to Screen Depending On Measures of Risk Study is looking to clarify which method is safer and more effective for women: routine yearly screening or a personalized screening schedule that takes into consideration genetic and other personal factors like age, family history and breast density.

American Water has been added to the list of companies under Princeton University's E-ffiliates Partnership. This move will allow American Water to advance its own technologies by engaging in the academic landscape, and position the utility to recruit Princeton University students to work at the company.

The New Jersey Board of Public Utilities received bids from three developers for 1,100 megawatts (MW) solicitation of off-shore wind. This is in hopes of getting to 3,500 MW of offshore wind power by 2030.

Caesars Entertainment Corp. and Golden Nugget Atlantic City casinos were penalized by the Division of Gaming Enforcement after violating the state's sports betting rules by accepting wagers on games involving New Jersey college sports teams in September. The state's sports betting laws prohibit wagering on any sporting events involving New Jersey collegiate teams, as well as any events happening in the state regardless of whether a New Jersey team is involved.

The New Jersey Department of Labor and Workforce Development announced annual changes in the maximum benefit rates and taxable wage base that took effect on Jan. 1 for New Jersey's unemployment insurance, temporary disability insurance, family leave insurance and workers' compensation programs. The maximum weekly benefit amount for eligible unemployment insurance beneficiaries increased to $696, from $681.The maximum weekly benefit for state plan temporary disability insurance and family leave insurance claims increased to $650, from $637, and the maximum weekly benefit for workers' compensation rose to $921, from $903.

The New Jersey Department of Health is awarding more than $2.3 million to enhance primary, behavioral and mental health care for children and adolescents through telehealth consultation and new education programs.

Local banks and credit unions have introduced programs for members and borrowers affected by the federal government shutdown. OceanFirst Bank announced it would offer a mortgage relief program for affected borrowers, including federal employees and those employed by government contractors, vendors and other businesses reliant on work from government agencies. OceanFirst will offer a temporary suspension, for up to 90 days, for home equity loan and mortgage payments. No fees will be assessed and no additional interest will accrue during this time.

American Heritage Credit Union has introduced financial assistance programs available to eligible members, including:
• waiver of early withdrawal penalties on certificates during the furlough period
• refunds on overdraft and insufficient funds fees during the furlough period
• refunds of late fees on certain American Heritage loans
• providing a 0.0% APR life line loan to cover delayed payroll

The Non Profit Development Center of Southern New Jersey (NPDCSNJ) and South Jersey Biz partner to recognize the region's top nonprofit leaders and organizations.

The NPDCSNJ will host its seventh annual Non Profit Organizations Awards Celebration & Dinner on March 7 from 5-7:30 p.m. at Adelphia Restaurant in Deptford. Tickets cost $65 and a reserved table of 10 costs $500 and can be purchased at NPDCSNJ.org.

The event will recognize South Jersey's nonprofit leaders and organizations in the following categories:
• NPO Trustee of the Year
• NPO Executive of the Year
• NPO of the Year
• NPO Community Partners of the Year
• NPO Young Professional of the Year
• Best Collaborative Effort

Gymboree will file bankruptcy and close its 900 stores, according to published reports. This would include all stores operated under Gymboree, including Janie and Jack and Crazy 8. South Jersey Gymboree locations include Cherry Hill Mall, Deptford Mall, Gloucester Premium Outlets and The Promenade at Sagemore. Janie and Jack has one South Jersey location at Marlton Square.

Hidden Creek Golf Club in Egg Harbor Township has been purchased by Dormie Network, a national network of private destination golf clubs.