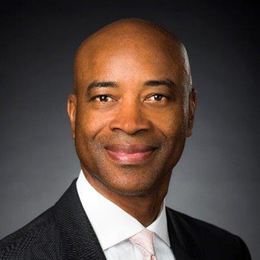 Bracing for—and Embracing— Change: Health Care in 2019
Maybe I didn't read enough science fiction as a child, but there is no way I could have predicted the health care landscape of 2019.
How's this for proof: I recently read that Amazon filed a patent that will allow Alexa to detect if its user has a cough or cold. Later, perhaps while browsing YouTube, that same person would receive targeted ads for lozenges and other remedies. Whether you think that's innovative or invasive, there's no denying the evolution underway.

At Virtua, we recognize that the digital age presents new avenues for pairing people with the services they need, when they need them. And although we don't have plans for doctors to make house calls by drone—at least not yet—we are excited to seize these opportunities.

New Ways to Listen
For an organization to succeed in 2019, it must have a deep understanding of its public perception and positioning in the market. To gain these insights, we must identify our distinct sets of constituents, present them with questions and truly listen with an open heart and mind.

Virtua recently launched voice.activated, an online feedback panel that invites the community to provide real-time insights on the programs and services we offer. Frankly, the concept is similar to the traditional suggestion box, only brought online so that the experience is ongoing, interactive and meaningful.

The data Virtua collects through voice.activated will most certainly influence operations. If we discover that residents of a certain ZIP code clamor for an urgent care, for instance, we will factor that feedback into future plans.

Consumer Choice
This is the age of the empowered consumer. If someone wants to stream a movie or book a vacation, it only takes a few minutes and a phone. These are known as "frictionless experiences," and we must strive to make our consumer interactions equally simple and convenient.

For health care, this often starts with a seamless digital experience, such as searching for a provider or scheduling an appointment. We must then deliver in-person care that is consistent—and consistently outstanding—from beginning to end. It's no easy task, but essential to building loyalty. I want the people of South Jersey to feel connected to Virtua and confident that we will attend to their health needs with clinical excellence and compassion.

A Culture of Caring
Although health care is ever changing, there is one constant: helping people. Another Virtua priority for 2019 is furthering our investment in treating the social determinants of health. This means addressing lifestyle factors that greatly affect a person's well-being, including access to fresh food, transportation and affordable housing.

In order to care for others, we must also look after our own, which is why I'm pleased that Virtua and other New Jersey health systems have raised minimum wage rates to $15 an hour or more.

Let's face it: Apple, Amazon and other industry disrupters have entered the health care arena and are sure to shake things up. I'm excited to navigate this unknowable tomorrow, fully confident that caring for people never goes out of style.

Virtua President and CEO Dennis W. Pullin, FACHE, is a seasoned health care executive with extensive operational and business development experience. Pullin will play an integral role in Virtua's acquisition of the Lourdes Health System, resulting in enhanced care for South Jersey residents.