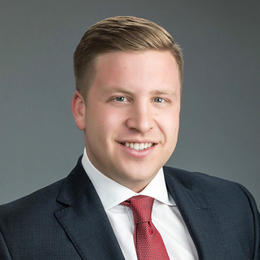 Commercial Real Estate in South Jersey Continues to be in High Demand
South Jersey continues to be prime area for real estate, rich with small business owners and professionals.
Strategic Funding Alternatives, LLC (SFA) favors this area not only because this type of environment is extremely conducive to operating commercial office buildings, but it also has a great transportation network and is centrally located in the New York-Washington D.C., corridor.

What is the current demand for warehouse and office space in South Jersey?
We see the small business sector alive, well and thriving in South Jersey and the surrounding Delaware Valley. This complements our model from a demand standpoint as small businesses are seeking updated buildings with the latest technology. Similarly, this regional commercial real estate demand coincides with the demand in commercial real estate investment.

What are the types of services tenants are looking for in an office building?
We recognize tenants spend a considerable amount of time in their offices and are looking for a comfortable and professional environment for them to do business in. Tenants are seeking a place that they can genuinely enjoy being in. This is accomplished through thoughtful and quality construction and rehabbing methods, attention to design details and effective property management.

What is the logic behind SFA's accelerated growth?
SFA completed 13 office building acquisitions in the past year and continues to seek opportunities in South Jersey where demand for office space and an increased demand for warehouse space are on the rise. From a development standpoint, these areas clearly possess a demand for quality office product and are ripe with opportunity to transform existing buildings into more modern and professional environments. We have an investment community made up of individuals—generally in the Greater Philadelphia area— who have shown great confidence in our model and management style. Our goal is to continue to grow that community with the right individuals, as we continue to expand our portfolio of buildings in South Jersey.

How would you describe the typical commercial real estate investor?
The commercial office property sector provides immediate, attractive and sustainable investment opportunities allowing us to offer both regular quarterly income and long-term capital appreciation to our individual investors. SFA differs from private equity funds in that investors have discretion over individual assets, allowing better diversification and leverage control. An investment with SFA is designed for investors seeking consistent income, the potential for capital appreciation, property specific investment options and alternative investment sectors with a history of strong returns.

Stephen McCarthy is the director of investor relations for Strategic Funding Alternatives, LLC and is responsible for raising equity capital from private investors for SFA while working exclusively with high net worth clients, introducing alternative investment strategies, and effectively and efficiently shielding capital from market risk.


To read the digital edition of South Jersey Biz, click
here
.


Published (and copyrighted) in South Jersey Biz, V
olume 8, Issue 12 (December 2018).
For more info on South Jersey Biz, click here.
To subscribe to South Jersey Biz, click here.
To advertise in South Jersey Biz, click here.