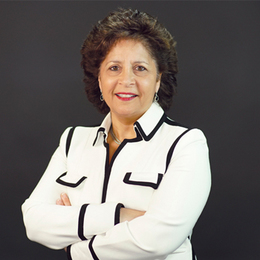 Regional & South Jersey Economic Outlook
More good than bad heading into the new year.
In our recent economic outlook survey, which gauged the opinions of 500 middle-market companies and commercial real estate firms in Q3, M&T Bank found a number of highlights of interest to everyone in South Jersey as we head into the new year.

Confidence remains high despite rising concerns on tariffs.

Companies continue to be upbeat about the near-term business outlook, which means we could see more improvement in economic performance. Fifty-five percent of businesses say the economy is stronger than it was six months ago, and 52 percent expect it to continue to improve in the next six months. South Jersey is seeing strong trends overall in each of its counties. Most economists nationally look to 2020 before seeing any potential for a correction.

There remains widespread concern regarding the impact of new tariffs. The survey found 63 percent of companies believe the tariffs on imports could have a negative impact on our economy. Some companies could stand to benefit from the policy, but with the potential impact to the global supply chain still unknown, we're stuck with the effect of drawn-out speculation. The longer this remains an unknown, the more cautious companies will be with capital expenditures, taking a toll on profits and overall economic expansion.

The labor market is tight.
Luckily, plans for hiring remain robust, with 32 percent of businesses surveyed planning to add new employees. However, many more—77 percent of businesses—reported having difficulty finding qualified applicants. The national unemployment rate has now dropped to 3.7 percent, which is the lowest level since 1969.

In South Jersey, we're seeing this tight labor market put added pressure on wages, especially for highly skilled workers, and the ability to attract the right talent.

Federal and state programs are showing promise in New Jersey.
The New Jersey Economic Development Authority's Grow NJ Program—which offers grants of corporate business and insurance premium tax credits to businesses creating/retaining jobs and making a capital investment in a qualified incentive area—has had a positive impact, especially in Camden.

We can look forward to positive effects from Opportunity Zones, a new community development program established by Congress. Of the 75 municipalities identified, 25 are in South Jersey. In these zones, private investors can sell assets and invest the gain in exchange for deferred and reduced tax benefits. This has the potential to generate significant long-term investment in low to moderate income areas.

Positive activity is happening in all South Jersey counties.
Home to a high concentration of hospitals, health care networks, colleges and universities, South Jersey continues to see benefits from the enthusiasm of "meds and eds." As these organizations expand, they breathe new economic life to our region with foot traffic and jobs while fostering a positive impact on our region.

To sum it up, the outlook is good—very good. With this upbeat sentiment from businesses in South Jersey and beyond, it's clear that optimism is out-weighing the uncertainty of any policy changes on the horizon, for now.

Denise Monahan is administrative vice president, group manager, commercial banking for the Southern New Jersey and Philadelphia region of M&T Bank.

To read the digital edition of South Jersey Biz, click
here
.

Published (and copyrighted) in South Jersey Biz, Volume 8, Issue 10 (October 2018).

For more info on South Jersey Biz, click
here
.
To subscribe to South Jersey Biz, click
here
.
To advertise in South Jersey Biz, click
here
.