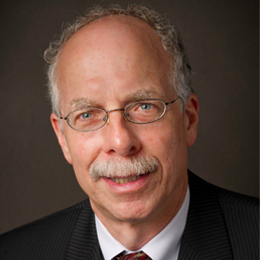 The Benefits of Digital Accounting
Simply defined, bookkeeping is the daily recording of business transactions and its history dates back to the times when a stylus was used on clay slabs.
Today styluses are still used, but stone has been replaced by phones, tablets and any number of electronic devices. The irony is while people and businesses have welcomed the many technological advances of late, bookkeeping in its most basic forms still exists. Yes, the manual documentation of receipts and transactions in what was referred to as a "waste book" during the time of the American Revolution can still be found in some of the fastest growing companies. But why? Isn't it about time to make the shift to digital accounting? It begs to ask— the what, why and how.

What is digital accounting?
Digital accounting uses the latest in technology to provide reliable real-time accounting, financial information and the optimal data analytics stakeholders need most. This timely access to better information allows for more effective decision-making and enables concise transfer of information to CPAs, lenders and investors.

Why shift to digital accounting?
The short answer is, why not? Digital accounting is all about savings—time, space and money. No more waiting weeks for data. Having access to more timely accurate financial information provides owners and decision-makers with a competitive advantage. There's also no more clutter or overflowing filing cabinets. Instead it's information at one's fingertips, taking "going green" to another level. As to the bottom line, operating costs are reduced with industry-secure paperless data capture and improved system structure.

How to go "digital" with accounting?
For many businesses, this is the first transition from pre-digital, paper-based "book" keeping to a digital system. It involves the use of a systematic detailed process to sync all the various components together, including bank accounts, credit cards and even payroll. But this linking process isn't as easy as it sounds. Working with a professional can make all the difference in a successful conversion—one that can assess the current status, identify key performance indicators and digitize existing data. Equally important is to define team roles, train staff and implement a quality control process. These same professionals can offer financial guidance for comprehensive data analytics and valuable professional advice to provide a business-specific road map to achieve goals, ultimately bridging the gap in service and knowledge.

While good for companies of any size, digital accounting is ideal for small businesses and nonprofit organizations. This is especially true for those who may be suited to outsource or reengineer such functions and attain advanced level accounting detail by experienced consultants at a lower cost. That's because financial data itself is only one piece of digital accounting; understanding and using it is another. The right partner can offer the tools needed to manage in real time and plan for the future. More than just numbers, they can provide complete data analytics for a more comprehensive approach to help clients exceed their business goals.

As partner of the Digital Accounting Institute and partner with Ruotolo, Spewak & Co., Spewak has been providing business and accounting services for small to medium-sized businesses and nonprofit organizations for more than 30 years. He is also well-versed in auditing, financial reporting and consulting. Spewak's role is also one of a mentor to the others at the firm, co-managing a team of CPAs and support staff.


Published (and copyrighted) in South Jersey Biz, Volume 8, Issue 7 (July 2018).


For more info on South Jersey Biz, click
here
.
To subscribe to South Jersey Biz, click
here
.
To advertise in South Jersey Biz, click
here
.