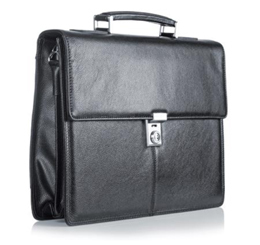 Biz in Brief
Business News from Around South Jersey
Last month, Governor Phil Murphy signed legislation mandating equal pay for equal work. The Diane B. Allen Equal Pay Act, named for former state senator Diane Allen, who was a victim of bias, will take effect July 1. The legislation amends a law against discrimination to make it illegal for employers to discriminate against an employee who is a member of a protected class.

In 2017, Atlantic City Electric purchased $51 million in goods and services from diversity-certified suppliers which equates to 20 percent of the company's total yearly purchases—an increase of $19 million over the amount spent in 2016.
New Jersey's
payroll employment continued to advance in March, driven primarily by an increase of 4,200 jobs in the private sector. The state's unemployment rate held steady at 4.6 percent, remaining above the national rate of 4.1 percent.
The New Jersey Board of Public Utilities (NJBPU) Clean Energy Program
has received the 2018 ENERGY STAR® Partner of the Year Sustained Excellence Award for its continued leadership in protecting the environment through achievements in superior energy efficiency. NJBPU was honored for its commitment to energy efficiency by the U.S. Environmental Protection Agency and the U.S. Department of Energy in Washington, D.C., specifically for the NJBPU's accomplishments regarding the Home Performance with the ENERGY STAR Program.
The Tri-County Community Action Agency, Inc.
(Gateway Community Action Partnership), was awarded a $200,065 grant from the state of New Jersey. The award will provide funds to implement weatherization and energy conservation measures in the housing units of eligible low-income individuals residing in Cumberland, Gloucester and Salem counties.
The spring 2018 recipients of South Jersey Industries bi-annual Social Investment program grants, all nonprofits totaling $80,000, are:
• Alice Paul Institute
• The Appel Farm Arts & Music Center
• AtlantiCare Foundation
• Burlington County Institute of Technology
• Clarifi
• Family Services Association of South Jersey
• Friends Village at Woodstown
• Gloucester County NAACP
• Let Me Learn
• Literacy Volunteers Association— Cape Atlantic Inc.
• South Jersey Quail Project
• Wetlands Institute
• YMCA of Salem County
Subaru
held the grand opening of its $118 million corporate headquarters in Camden last month. The 250,000-square-foot facility is more than double the size of the previous headquarters in Cherry Hill and will bring more than 550 employees from four sites onto one campus.
The Gloucester County Chamber of Commerce's
"You're a Star, Make a Star Membership Contest" is bringing out the celebrity status of its members with all kinds of swag. The campaign, which started earlier this month, awards members who promote membership to other businesses. For every introduction a current member makes that leads to a conversation about chamber membership, that member will earn one star. For every new member that signs up a referral, that member will earn five stars. The swag gifts for those earning the most stars is a grand prize of a six-day, five-night Royal Caribbean cruise to the Caribbean by Colony Travel. Other prizes include a one- year membership to White Oaks Country Club, valued at $750; a $250 Rastelli Market Fresh Gift Crate that includes wines, cheeses, and more.
The New Jersey Department of Labor and Workforce Development
recently announced a $300,000 grant to help women and minority veterans secure permanent employment in construction trades.
ACCU Staffing Services
recently expand- ed, opening an office in Glassboro—their third office in Gloucester County and 10th location overall in New Jersey. ACCU's growing presence in the Gloucester County area provides additional resources to the region by supplying temporary and full-time employees to surrounding businesses.
Secaucus-based Riverside Medical Group (RMG) has marked its entry into the South Jersey region with the addition of Main Street Medical Associates in Moorestown and Heights Primary Care in Haddon Heights. Continuum Health, headquartered in Marlton, will provide RMG with comprehensive practice management services that enable value- based care, revenue cycle management and other leading-edge activities.
JJN Real Estate Holdings
has acquired a 17,500-square-foot property on Route 70 in the Cherry Hill business district. The building was purchased from KC Propco LLC. The property will be transformed into a medical/professional office building with occupancy for new tenants anticipated for the fourth quarter of 2018. Wolf Commercial Real Estate represented both parties in the transaction.
Nissan
and BMW are offering Atlantic City Electric customers special incentives that can save them thousands of dollars on the cost of certain all-electric vehicle (EV) models. In addition to the manufac- turer incentives, customers could also qualify for up to $7,500 in federal tax credits.


• Nissan is offering customers a $3,000 rebate off the manufacturer's suggested retail price on the 2018 LEAF. This offer is available from Nissan North America Inc., through June 30 or while supplies last. To qualify for the savings, customers must bring a copy of a flyer found on Atlantic City Electric's website and show their Atlantic City Electric bill to participating Nissan dealerships


• BMW is offering customers $10,000 off the best negotiated purchase price of a new all-electric BMW i3 or BMW i3s through July 31. To redeem the offer, customers should bring their Atlantic City Electric bill and a completed Atlantic City Electric customer information form found on its website to their local dealership.