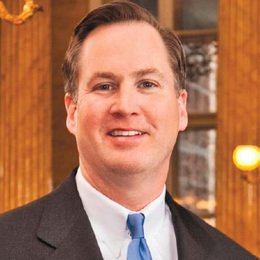 Take 5
August 2017
Entering the workforce, and starting your career, isn't easy. It can be both an exciting and unnerving experience.
For me, it's been more than 30 years since I got my start. Over those years, I've held a variety of positions in the financial sector before entering my current role as president and CEO of Beneficial Bank–a full-service bank with offices in Pennsylvania and New Jersey.
Looking back, I'd like to impart a few pieces of advice for those just starting out.
1. Do hard things early. Whether it's continuing education or managing a task that is out of your comfort level, do hard things early. Challenging yourself now is the best way to set yourself up for the future.
2. Trade embarrassment for knowledge. Asking questions, especially if you're new to an organization, can be an uncomfortable experience. However, it's fully worth the risk of potential embarrassment. Better understanding how a business works, or how a task is done more efficiently, makes you a more valuable employee.
3. Courtesy counts. This might seem obvious, but being genuine and courteous goes a long way. Making connections with customers or colleagues requires mutual respect.
4. Think like a consumer, act like an owner. My goal as a banker is to help people; to have my customer's best interest at the heart of what I do. That means giving an honest, transparent assessment. That's not always easy. But doing right by a customer means thinking like a customer, and acting like an owner.
5. Your rolodex happens after the fact. You'll often hear that networking is the key to success. And it is, in a sense. But there's a big difference between an acquaintance and a relationship built on trust. The latter happens after the fact, and is the true strength of one's network.
Published (and copyrighted) in South Jersey Biz, Volume 7, Issue 8 (August, 2017).
For more info on South Jersey Biz, click here.
To subscribe to South Jersey Biz, click here.
To advertise in South Jersey Biz, click here.