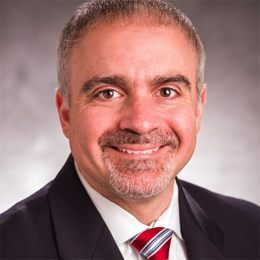 Corner Office: Enhancing Workplace Accountability
In his legendary essay,
A Message to Garcia
, Elbert Hubbard addressed the difficulties in finding employees who possess initiative, bemoaning the multitude of "frowsy ne'er do wells" who exhibited an "incapacity for independent action, moral stupidity and infirmity of will."
Many people might assume that Hubbard has clearly brought into focus the problem with today's millennials in the workplace—except his essay was written in 1899. Even after 117 years, a recent survey by the American Management Association seems to indicate that accountability in the workplace is still a concern by at least a quarter of all employers.
Is there any way that employers can improve accountability and responsibility? There have been entire books written about the subject, but the short answer is to embrace policies and actions that foster communication, instill confidence and promote ownership of projects.
Communicate the ultimate business goals. Let employees know what the desired result of the assignment is, and how the business goals fit into the bigger picture. Provide parameters—such as deadlines and available resources—but let people exercise some independent thought in the details of execution.
Define who is accountable for the results. State clearly which individuals or teams are responsible for a project, and also make clear that they will need to own the results. If the assignment is completed well, give credit where it's due. If a project is done poorly or doesn't turn out as expected, make sure people know they won't be able to just offload the consequences—they will be responsible for handling any problems that arise because the goals could not be met.
Encourage organized and constructive feedback. It's perfectly reasonable that employees will have questions or encounter difficulties during the course of completing an assignment. Make sure they know to come back with questions well before the end product is needed. More importantly, stress that the questions should not be open-ended. Rather than saying, "I don't understand this," or, "this can't be done," have employees spend some time on the problem and then present tentative options based on the work that they've already completed. It makes no sense to have people spin their wheels in the name of independence; at the same time, they should do enough work before returning with questions so there is a framework for discussion.
Walk the talk. Make sure that your company's reward system aligns with its stated values. If you want employees to take risks and exercise independent thought, the process by which they identify and address problems should be a component of evaluations and compensation. While it's true that effort alone will not pay the bills, employees should know that failure is not a mortal sin if they act in a responsible fashion.
The 21st century workforce is increasingly required to produce value-added solutions through creativity and higher level thinking, arguably making it even more difficult to define goals and assess output than it was in 1899. Until robots replace all of us (bringing with them a whole new set of problems, no doubt), employers will continue to face the challenge of taking active steps to promote employee accountability.
Anthony V. Mannino, Esq. is vice president of corporate strategies at Wolf Commercial Real Estate (WCRE). A graduate of Temple University, he served as a legislative chief of staff to two members of Pennsylvania's General Assembly before joining WCRE in 2015. Prior to his time in public service, he spent more than a decade as a commercial litigator in the private sector.
Published (and copyrighted) in South Jersey Biz, Volume 6, Issue 10 (October, 2016).
For more info on South Jersey Biz, click here.
To subscribe to South Jersey Biz, click here.
To advertise in South Jersey Biz, click here.