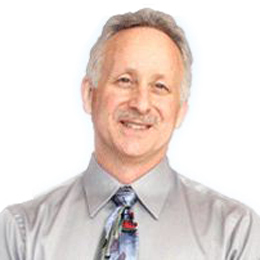 The Office of the Future
Today, business owners are in luck. Improving the productivity and efficiency of your business does not necessarily mean you have to invest in more equipment or software. The evolution of cloud-based technology has become the great equalizer, enabling businesses of all sizes to enjoy the benefits of enterprise solutions without the large upfront investment. Here are a few simple ways businesses can use today's technology to their advantage.
1.) The cloud is the future. If you are not using any cloud-based solutions, you are missing the boat on which your competitors are sailing. The cloud provides affordable solutions to instantly scale your technology needs as your business changes. There is no need to maintain expensive and complex backup systems to protect your data, since most providers have systems to meet every backup and compliance requirement.
2.) Start small with online email and calendar sharing. Many businesses are already using cloud email solutions, but that is only the beginning. Progressive businesses collaborate with shared calendars and project management solutions to keep employees and customers working together and projects on schedule. Everyone can work together from anywhere.
3.) Introduce customers to your technology. Effectively extending your business processes to your clients via the appropriate technology not only impresses customers but also improves efficiencies, makes it easier for customers to do business with you, and ultimately enhances your bottom-line.
4.) Look for technology that's tailored to the industry. The best advice is to talk to your IT provider, business associates and trade association members about what is available and working for them. There are specialized applications designed for every business to help manage operations, expand marketing efforts and meet the goals of owners.
5.) Virtualize your IT infrastructure. The cloud is built on virtualization, the technology which enables businesses to run numerous servers and applications on minimal hardware. In addition to saving significant equipment and operational costs, it also makes system backup and recovery faster and more reliable. Virtualizing provides options to more easily move some or all of your systems to the cloud, reducing the cost and risks associated with maintaining an infrastructure.
Harry Srolovitz is CEO of Praxis Data Systems, Inc., solving technology and business challenges for organizations for over 25 years. Visit PraxisNet.com.
Published (and copyrighted) in South Jersey Biz, Volume 6, Issue 9 (September, 2016).
For more info on South Jersey Biz, click here.
To subscribe to South Jersey Biz, click here.
To advertise in South Jersey Biz, click here.