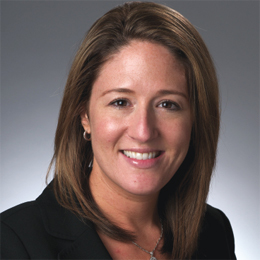 Corner Office: In a Tight Hiring Market, Time to Hire is Key
No one likes to wait. And job candidates are less and less tolerant when employers are slow to hire. To snag top talent, local hiring managers need to do all they can to keep the time to hire as short as possible.
A recent Robert Half survey measured exactly how impatient job candidates can afford to be these days. For nearly six in 10 (57 percent) employees surveyed, a long wait after a job interview is the single most frustrating part of the job search. Nearly one quarter (23 percent) lose interest in the firm if they don't hear back within one week after the initial interview; another 46 percent lose interest if there's no status update from one-to-two weeks post-interview.
Even if you do attract your top candidate, a slow time to hire can still affect morale—and your reputation. Nearly one-third (32 percent) said a protracted hiring process makes them question the organization's ability to make other decisions. That's something to think about. You don't want them to come on board with a bad taste in their mouth from the get-go, nor do you want those not selected to comment online about your lack of decision-making prowess.
Does that mean hiring managers should rush the hiring process? Definitely not. A bad hiring decision can certainly prove more costly than a slow one. Fortunately, there is plenty you can do to speed the time to hire without skipping key steps along the way. Here are some pointers:
Get your ducks in a row: To prevent delays down the road, ensure your entire hiring team is committed to a common goal. Block time in everyone's calendars for interviews, to avoid scheduling snafus. You can shrink time-to-hire even further by deciding in advance how flexible you can be in terms of compensation and start date for the right candidate.
Streamline interviews: To speed time to hire, consider conducting initial interviews via Skype or FaceTime. Once you've identified key candidates, consolidate all of your onsite, in-person interviews to a single day if possible. To further move things along, encourage the hiring team to provide feedback as soon as interviews are complete and collaborate quickly on a final decision.
Stay in touch with candidates: Never leave today's candidates in limbo. Many of them will interpret silence as a lack of interest and pursue other opportunities. Give them a specific date when they can expect a final decision. If delays occur, call them promptly with an updated timeline.
Make the offer: Reference and background checks can delay a final hiring decision. But in the meantime, you can make a verbal offer contingent on satisfactory results.
Before making the offer, be prepared with a clear strategy for salary, perks and start date.
Check out the Robert Half time-to-hire survey—and find out more about why hiring managers should take heed.
Stephanie Naznitsky is a regional vice president for Robert Half, the world's first and largest specialized staffing firm. With offices in Philadelphia, King of Prussia, and Mount Laurel, Robert Half places professionals on a temporary and full-time basis in the accounting/finance, technology, legal, creative and administrative fields. For more information, visit RobertHalf.com
Published (and copyrighted) in South Jersey Biz, Volume 6, Issue 9 (September, 2016).
For more info on South Jersey Biz, click here.
To subscribe to South Jersey Biz, click here.
To advertise in South Jersey Biz, click here.