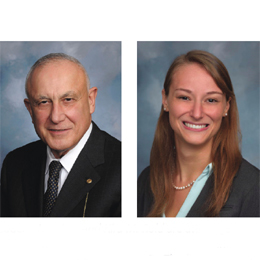 Take 5: New OSHA Standards Take Effect
Effective Aug. 1, 2016, the Occupational Safety & Health Administration (OSHA) increased its civil penalties for violations of its regulations by 78 percent. This change comes in response to Congress's November 2015 legislation requiring federal agencies to increase civil penalties to account for inflation, an adjustment that has not been made since 1990. The new maximum penalty for all violations (except those that are willful or repeated) increased from $7,000 to $12,471 per violation. For those violations that are willful or repeated, the penalty increased from $70,000 to $124,709 per violation. With such a steep increase, business owners are left wondering how they can avoid incurring these penalties. Below are five ways business owners can reduce their risk of incurring these hefty fines.
1.) Be Aware of Special Hazards in Your Industry.
While every business owner must ensure that they implement general safety and health precautions, such as an exit plan in case of emergency, some industries involve more unique safety hazards. For those businesses involved in construction, manufacturing, agriculture, medicine or maritime (to name a few), business owners must consider the special hazards of their industry and work to manage them.
2.) Train Employees and Encourage Reporting.
One of the optimal ways any business can avoid OSHA citations is to train and educate employees regard- ing general health and safety procedures as well as those procedures unique to the business or industry. Business owners should also encourage employees to report safety and health hazards?to avoid potential incidents.
3.) Keep Records.
OSHA regulations require many employers with more than 10 employees, except those in certain low-risk industries, to keep records of any work-related injury or illness requiring medical treatment beyond first aid. These records must be kept at the worksite for a minimum of five years.
4.) If Your Business is Cited, Remedy the Problem and Learn from the Mistake.
Safety and health violations can happen to even the most vigilant business. When a business receives a citation, it should immediately remedy the problem and en- sure that the business does not repeat the violation. Under OSHA regulations, if a business is cit- ed for two or more substantially similar violations, the maximum penalty increases from $12,471 to $124,709.
Get Advice.
If you are concerned about your business's compliance with OSHA regulations, consult an attorney to review the business's policies and procedures or request a consultation with OSHA.
Eugene Mattioni and Kira M. Rold are attorneys with the Mattioni, Ltd. law firm, with offices in Swedesboro and Philadelphia, Pa.The firm's practice includes representing employers in OSHA compliance matters. They can be reached at EMattioni@Mattioni.com and Krold@Mattioni.com.
Published (and copyrighted) in South Jersey Biz, Volume 6, Issue 8 (August, 2016).
For more info on South Jersey Biz, click here.
To subscribe to South Jersey Biz, click here.
To advertise in South Jersey Biz, click here.