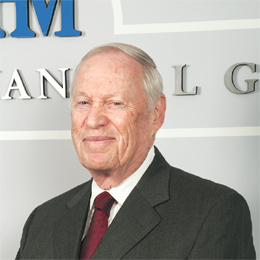 Corner Office: What You Need to Know Before Selling a Business
Certainly you need to know the approximate value of your business so make sure you find and hire the appropriate certified appraiser for your industry or practice. Even before that, you need to make sure your practice or business is performing as well as it can (get your house in order). Consult with the proper experts.
In structuring the sale in a tax-friendly manner, always consult your accountant and consider a qualified business broker to help you handle the sale. Fortunately, in South Jersey, we have quite a few that can be of help to business and professional practice owners. Think of showing the potential buyers your knowledge of your business operation in order to point out the future opportunities the new owner can use to expand the business.
Always remember, buyers don't pay much for potential, they pay for revenue stream and especially for profits. The previous success of a business is mostly irrelevant at the time of the sale, buyers are interested in recent performance (usually the past 12-24 months). The truth will come to the surface, so be honest about everything, right from the start. If you're transparent from the start, there is less risk of a deal going south, because the buyer uncovered something during due diligence.
We've always found in our practice, honesty is the best policy in all business transactions, and selling a business is no different.
Selling a business yourself will lead to a lot of time wasted and answering a lot of questions which you must be prepared to answer—regardless of how silly and simple they may sound. Never try to judge a buyer, you never really know who you are dealing with. Experienced buyers will often keep repeat- ing the same questions to check for inconsistencies and various red flags. As I mentioned in the beginning of the article, we almost always suggest seeking expert assistance to help with the sale of one of your most precious assets—your business and/or practice.
Before you sell that asset of yours, make sure you know what you are going to do with your new-found time as well as how you're going to invest the proceeds to maintain your lifestyle.
For further information, visit SHMFinancial.com or call (800) MONEY-SHM.
Published (and copyrighted) in South Jersey Biz, Volume 6, Issue 8 (August, 2016).
For more info on South Jersey Biz, click here.
To subscribe to South Jersey Biz, click here.
To advertise in South Jersey Biz, click here.