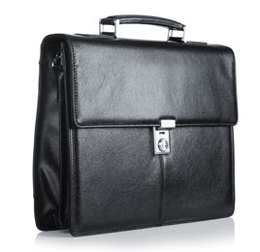 Biz in Brief
Republic Bank opened two new stores in the South Jersey area in July. One of the stores is located at 200 Route 73 in Berlin and the other is located at 780 Route 70 in Marlton. The stores are designed like an all-glass cube to provide an inviting atmosphere for customers. The dual-opening shows the bank's dedication to its rapid growth plan, especially in South Jersey.
Markeim Chalmers Inc. recently leased the former Syms facility at 1865 Route 70 in Cherry Hill to a division of Penn Medicine. The 150,000-square-foot property will become home to multiple practice groups among the world-renowned Penn Medicine and University of Pennsylvania Health System.
Parke Bank, headquartered in Sewell, was recently named No. 71 on American Banker magazine's list of Top 200 Publicly Traded Community Banks.
A new, first-of-its-kind initiative in New Jersey is happening at the newly renamed Rowan College at Burlington County. College and county government officials recently announced the opening of a Workforce and Development Institute located at the college. This institute will oversee all of the county's workforce training, career education and job placement programs. The goal is to make it easier for businesses and employers to work together with educators to identify training needs for the workforce.
Offering affordable housing for Pennsauken residents, Riverfront Village, a new apartment community, has officially opened its doors; The New Jersey Housing and Mortgage Finance Agency, Camden County Freeholder Board, Pennsauken Township, Conifer Realty, LLC and the Camden County Housing Association hosted a ribbon cutting ceremony for the official opening. Riverfront Village offers views of the Delaware River and the Philadelphia skyline, and is also next door to the 36th Street Station on the Riverline.
Atlantic City officials announced a "Play AC" sports-tourism initiative to make the town an amateur-sports hotbed. A sports trade show at Harrah's next year called TEAMS will bring 1,400 executives, event managers, and other influencers in the amateur-sports world to town, with the aim of convincing them to hold their events in Atlantic City. Meet AC, the nonprofit created to promote Atlantic City as a corporate-meetings destination, is orchestrating the effort to court business travelers into the city. The TEAMS conference in Atlantic City is set for September 2016.
While the aim to build RiverWinds into West Deptford's "Main Street" hasn't changed, the vision of what a completed town center could look like has evolved since its centerpiece—the RiverWinds Community Center—went up in the early 2000s. Since the building opened in 2002, Ron Jaworski's RiverWinds Golf & Tennis Club, age-restricted housing and the RiverWinds restaurant went up around it. The restaurant received approvals last week to add 1,980 square feet in the form of an outdoor deck and an addition to the building. The township last month started accepting proposals on four parcels for sale.
Advocare has established its headquarters in Lake Center Executive Park. The 4,600-square-foot office at 10 Lake Center Drive will be home to pediatricians, family practitioners and specialists of Advocare. The new headquarters is a Class A mid-rise office building owned by Tequesta Properties. Jason Wolf, managing principal of WCRE, represented Advocare with the transaction.
The preservation of Woodcrest Country Club could put more than 800 apartments on commercial sites on Cherry Hill Township's West side. The plan, which is still in need of a judge's approval, would include 90 to 124 units for people with low to moderate incomes.
The Bank of America Plaza on Route 38 at Larchmont Boulevard in Mount Laurel has been sold to a private LLC. The retail center contains a number of strong tenants, including Bank of America, Saladworks, AtlantiCare Urgent Care and others. The property was re-tenanted over the past few years, resulting in an increased property value that led to its sale. Markeim Chalmers Inc. handled the transaction.
The 3,000 square-foot Susquehanna Bank property at 160 Mount Holly By-Pass in Lumberton was sold with a long-term lease in place. Susquehanna Bank is currently under an agreement to be purchased by BB&T Bank.
The Camden Redevelopment Agency is to receive a package of grants totaling almost $1 million to aid in the cleanup of Harrison Avenue and East State Street in Camden, as well as three other contaminated sites across the city. So far a field that was once a landfill used for trash dumping, including chemical and medical waste, has been transformed into a baseball field.
The U.S. Supreme Court decided to uphold the financial assistance afforded to consumers who purchased a health insurance policy through the Federally-Facilitated Marketplace. According to chairman and CEO of Horizon Blue Cross Blue Shield of New Jersey, Robert A. Marino, New Jersey can now continue to focus on providing access to quality, affordable health insurance coverage.
Published (and copyrighted) in South Jersey Biz, Volume 5, Issue 7 (July, 2015).
For more info on South Jersey Biz, click here.
To subscribe to South Jersey Biz, click here.
To advertise in South Jersey Biz, click here.