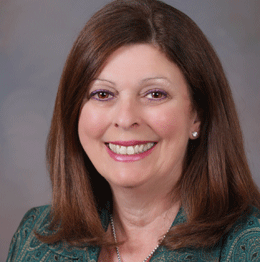 Corner Office: Debra DiLorenzo
Debra DiLorenzo
President and CEO,
Chamber of Commerce Southern New Jersey
Mandated sick leave is a hot topic in today's business world and the government's stance on the matter has some wondering if a one-size-fits-all approach is beneficial to employers. We spoke with Debra DiLorenzo, president and CEO of the Chamber of Commerce Southern New Jersey, to find out why smaller businesses may be hindered by the sick leave legislation.
On the feasibility for smaller employers:
Small businesses have to work especially hard to generate revenue and make a profit with limited resources. Manpower is nearly always stretched extraordinarily thin and every cost matters to a small business' bottom line. A one-size-fits-all approach does not recognize that businesses of all sizes have very different business models and therefore, operate in different ways. Further, employers need to have flexibility in how they accommodate their employees, including how they reward and keep their good employees and separate from their non- or under-performing employees. One-size-fits-all approaches also can limit a business's agility in responding to changing market conditions.
The administrative burden put on employers:
Small business owners often have a difficult time complying with a myriad state, federal and local statutes and regulations, which often overlap and even contradict each other. Not only can compliance be an issue, but recordkeeping and reporting can also be a big challenge for small businesses, which often do not have full-time staff available to do so.
Making considerations based on the size and industry of a business:
Generally, government should not dictate how businesses operate. However, when they do, they need to recognize that there are important differences dictated by both the size of the business and industry sector. For example, a doctor's office should not be beholden to the same regulations as a restaurant or a big box retailer. Each industry has a different set of characteristics that enable their success; treating all businesses the same regardless of size and industry type is extremely shortsighted and unfair for the varying industries that make up the fabric of our economy.
Offering flexibility is key:
At the end of the day, any private sector mandate handcuffs small businesses from operating the best way they can to survive. In a still-lagging economy, we need to give small businesses the tools and flexibility to thrive—not weigh them down with costly and disruptive anti-business measures.
Published (and copyrighted) in South Jersey Biz, Volume 5, Issue 3 (March, 2015).
For more info on South Jersey Biz, click here.
To subscribe to South Jersey Biz, click here.
To advertise in South Jersey Biz, click here.